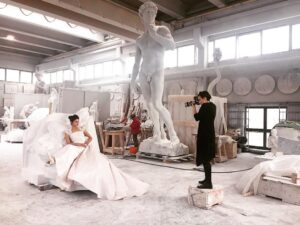 Instagram | Facebook | Twitter | LinkedIN
info@manuelamasciadri.it
+39 320 6044567
Photographer based in Milano, working in fashion and portraiture, two worlds she loves to bind together. Born in Como, Italy. Graduated in Philosophy and Literature at Università Cattolica di Milano, with a thesis about the odeporic literature, she continued studying Fashion Photography at the Accademia John Kaverdash.
Currently she is working with International Magazines, Fashion, Couture and Jewelry Designers, Agencies, Private Clients and Artists in Europe, the U.S.A. and South America.
 Since four seasons she collaborates with White Show, realizing personal exhibitions during the Milano Fashion Week.
Manuela is Fashion Photography Lecturer and Teacher at the Fulvio Bugani's School (Word Press Photo Winner and International Leica Ambassador ). She is also a Portfolio Reviewer for TAU Visual (National Association of Professional Photographers).
Manuela enriches his photographs with texts that have literary taste, binding together love for art, literature and passion for beauty. Her emotional portraits are interpreted through a refined vision of fashion.
"One of the most eclectic photographers of the italian fashion scene".  White Show Milano
"She writes, makes exhibitions, she goes beyond the concept of fashion photography". La Joker
"In her study years, she experimented the way of photographic art, specializing at an international level and promoting a new approach that combines images with literature, making her an important protagonist of modern cultural life". Attestato di Benemerenza "Cerchio Aperto"
"Her humanistic nature, gives to her images an intimate and emotional flavor, telling soul and personality of the subjects portrayed, although wrapping them in fashion allure". Fresh Management
CLIENTS & PARTNERS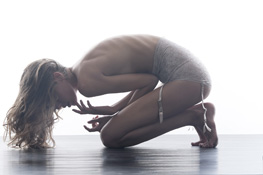 MAGAZINE
L'Officiel Italia, Bambi Magazine, Elle Brasil, White Magazine, La Repubblica, Vogue.it, iMute Magazine, Intima France, Must Sposa Glamour, How Cool, Girlpower, Move@, Bogamia Art and Fashion, Como Lake, Gloss Magazine, Duemila, Lilac Photo Magazine, My Wine, Moob Magazine.
FASHION DESIGNERS
Cleofe Finati by Archetipo Group, Ikonostas Luxury Lingerie, Fabiana Milazzo, Vittoria Bonini Couture, Bliss Lau, Collection Privée?, Balossa Shirt, May Moma, MVP, Cecilia Rosati, Rub and Dub, Gamberini Italia, Flaminia Barosini, Co.Ro. Jewels, Lauren Christy, Giulia Boccafogli, Gemma Alus, Nach, Roe and Roe, By Boe, Toi e Moi, Yael Salomon, Design Digest, Mara Garbin, Ella Polo Gioielli, Gabriel Rainoso, Rue128, Stefano Salvetti, Aerides, Anna e Alex, Isabelle Leloup, Giulia Barela, KikiJewels, Vittorio Ceccoli, Memento 24, Contecain, Unico, MartiKa Beachwear, Angela Guzzo, Dolores Tommasi, Imma Spose Milano Couture, Lorenzo Riva.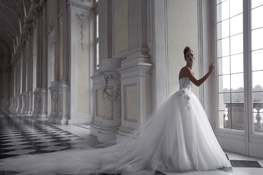 COMMERCIAL
Hair Studio's e Barberia Elite per Profumerie Limoni, Renophase, Zonin1821, Cristiano Suzzi per Davines, Professional by Fama, Birik Butik, Fabbrica Fotografica, CRE&A Comunicazione, Fiat 500X, Sinergie Milano, MB Conveyors, AguerrevengoA – restauro & design, MG Communication, Genio Donna, La Maison by Karine, Antica Profumeria al Sacro Cuore, WED Event and design, Esclama ADV Agency, Le Baccanti Model Agency, Collection Model Agency, ShootIntitute Photography School, Foto Image.
EXHIBITIONS
"Solo" • White Show Milano FW2015
"At First Light" • University of Art, Bo2015
"Sinfonia 19" • White Show Milano SS2016
"Golden Ice" • White Show Milano FW2016
"Feel The City" • White Show Milano SS2017