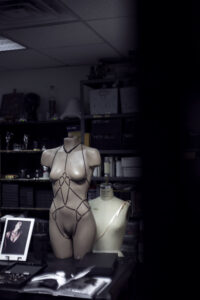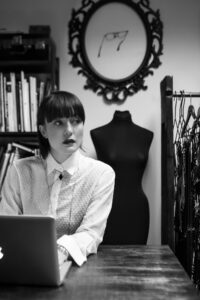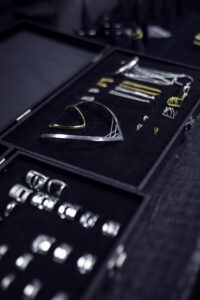 To understand in depth the work of Bliss Lau, you should read the raw and poetic literature of Anaïs Nin, study the mathematical symmetries of Mauritius Cornelis Escher and remain seated beneath the Brooklyn Bridge, looking upwards, trying to perceive its perfect structure and enigmatic majesty.
I chose to follow all three of these roads, which Bliss Lau herself suggests, disseminating them as if they were breadcrumbs, to provide us with an interpretation of her work: a sense of respect for a visionary and refined artist who allowed me to watch her, photograph her and spend some time in the world that she herself has created in a Manhattan that has already  consecrated her among the most creative artists working today.
Poetry, mathematics and architecture: universes fed by reciprocal plots for Bliss Lau; her muse, her inspirations.
Anaïs Nin (whose euphonious combination of the name has a unique resonance with that of Bliss Lau) argues that "when in a woman erotism and tenderness mix, they give rise to a powerful bond, almost a fixation."
Nothing could be closer to the artistic vision of Bliss Lau, if you consider that her works are created following dichotomous relationships: sensuality and structure are the characteristics of her "sensual armor" jewelry for the body, that dress and fondle it as if they were lingerie, but with the inherent strength of the metal.
A sensory experience, bodily and mental, to wear them.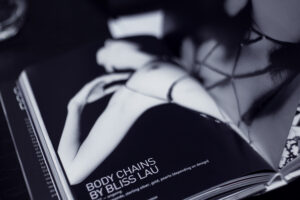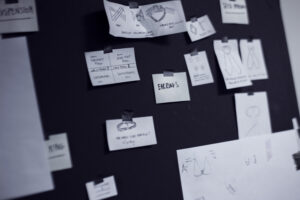 The art of Bliss Lau lives of sharp contrasts, that make sense in their coexistence; if you have the opportunity to visit the creative space where her art comes to life and to learn about the artist behind the endeavor, you can understand why.
Sweet and strong. Firm and soft. Imperturbable and sensual.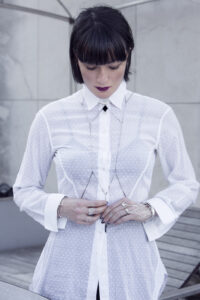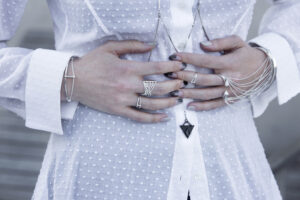 The Escher's work revises the laws of physics to create artworks that challenge our perception of space and volume.
By using different planes of reality, he creates meticulous geometric symmetries and architectural  specularities made of perfectly coexisting lines. Just as the structure of the Brooklyn Bridge. And as the jewels of Bliss Lau, designed and manufactured with very strong references precisely to that structure.
Some jewels from the latest collections, can also be disassembled and reassembled, experiencing new forms of being in space.
The suspended structure of the Brooklyn Bridge has enchanted and inspired Bliss Lau since her years of study, during which she used to live just opposite one of the greatest engineering works in the world, and which today can still be admired from the roof of the building that hosts her studio, a space characterized by a flawless chromatic regularity, where old and new coexist, as well as craftsmanship and commercialism, art and business.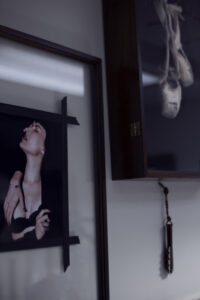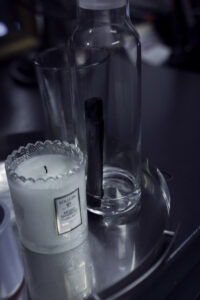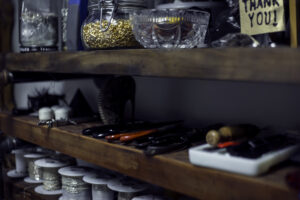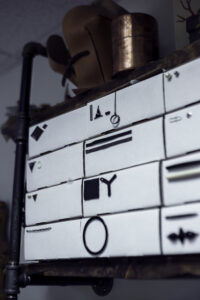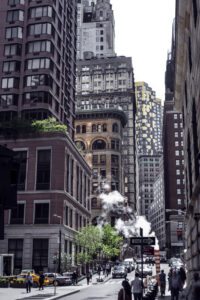 At 125 Maiden Lane, name that Bliss Lau likes to spell: "I love how it sounds", the water is purified by a special Japanese wood and hanging on the walls there are sketches of her works, ballet slippers – to remember her prestigious collaboration with the New York City Ballet – and objects with a geometric appeal, all strictly black and white, just like the works of Escher.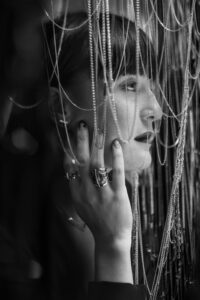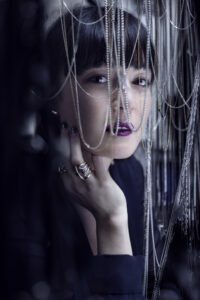 And it is among her jewels that I choose to photograph her, in a private and intimate atmosphere, where I can feel even more strongly how the duality is the intrinsic strength of this artist.  And how, surrounded by strands of metal chains, she can feel sensual and free.
Photo & Words by Manuela Masciadri for BIRIK BUTIK