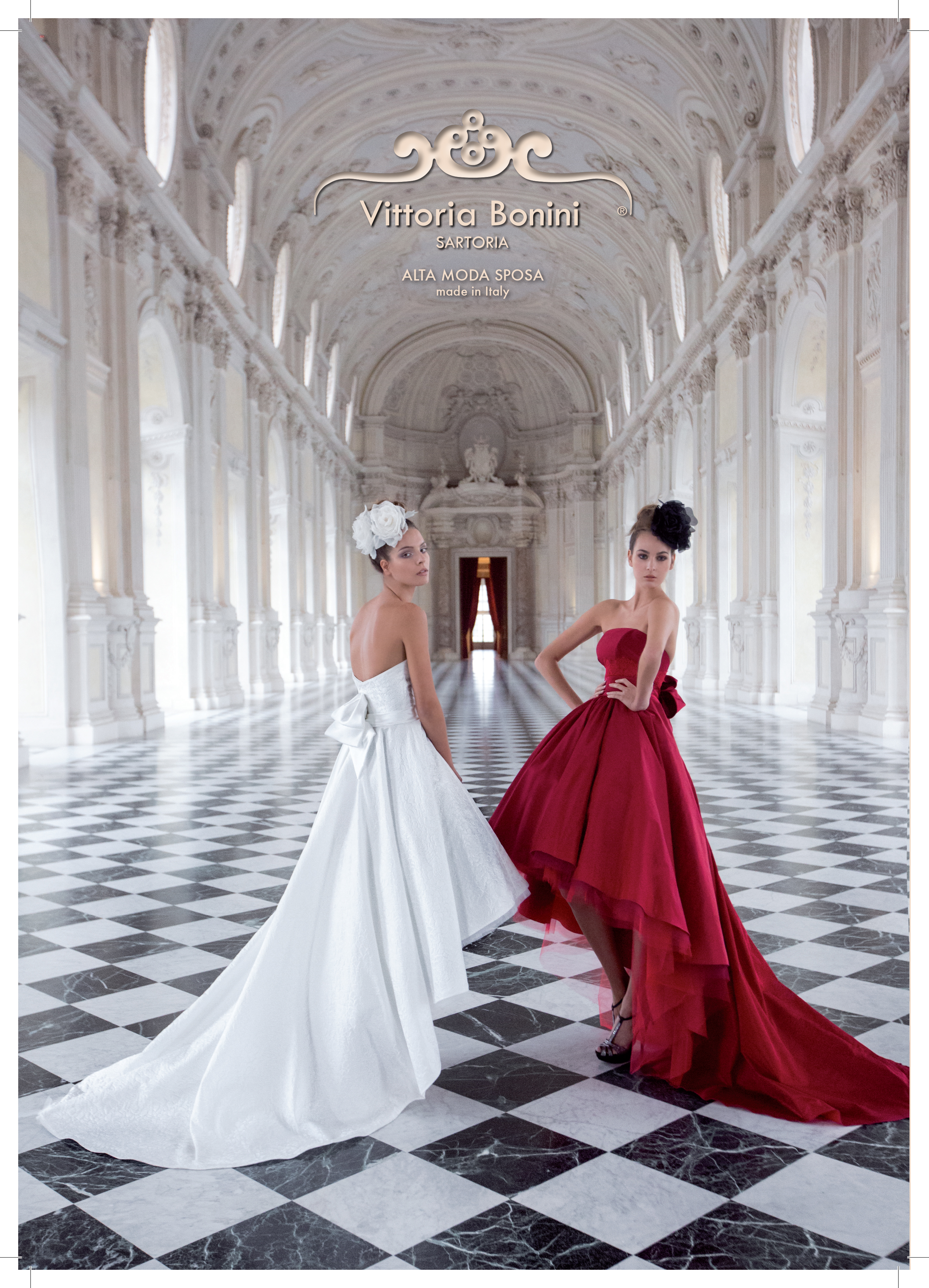 Couture gowns: art, tradition, excellence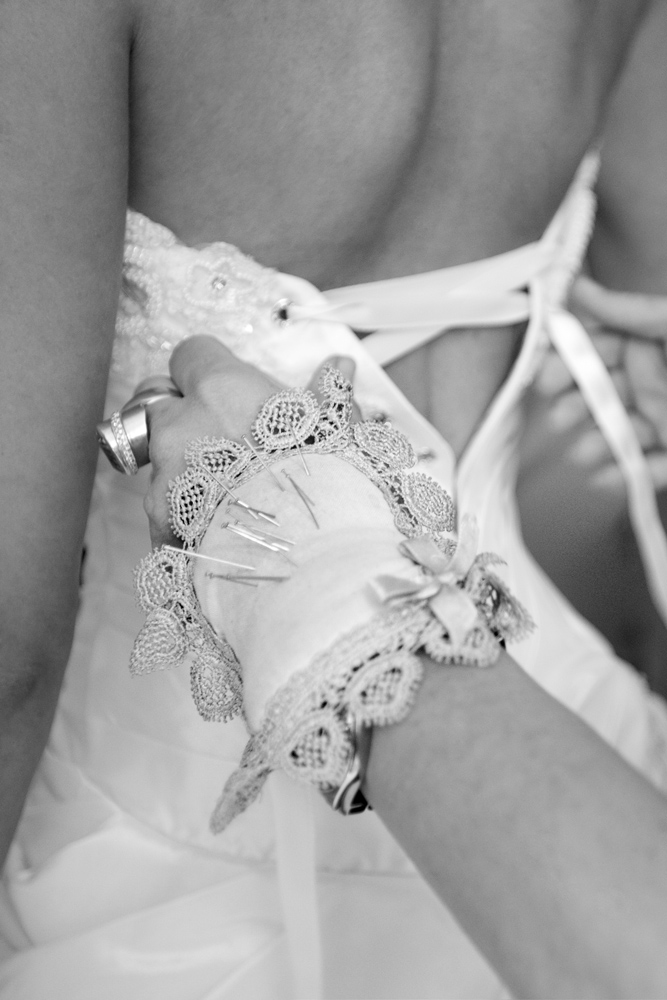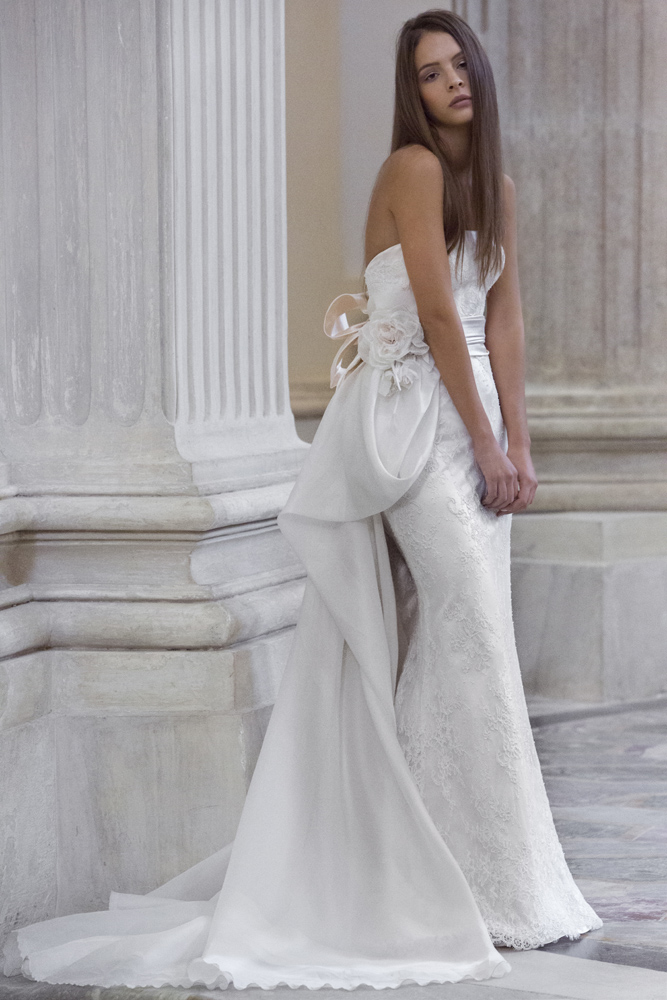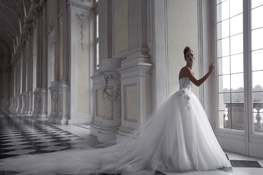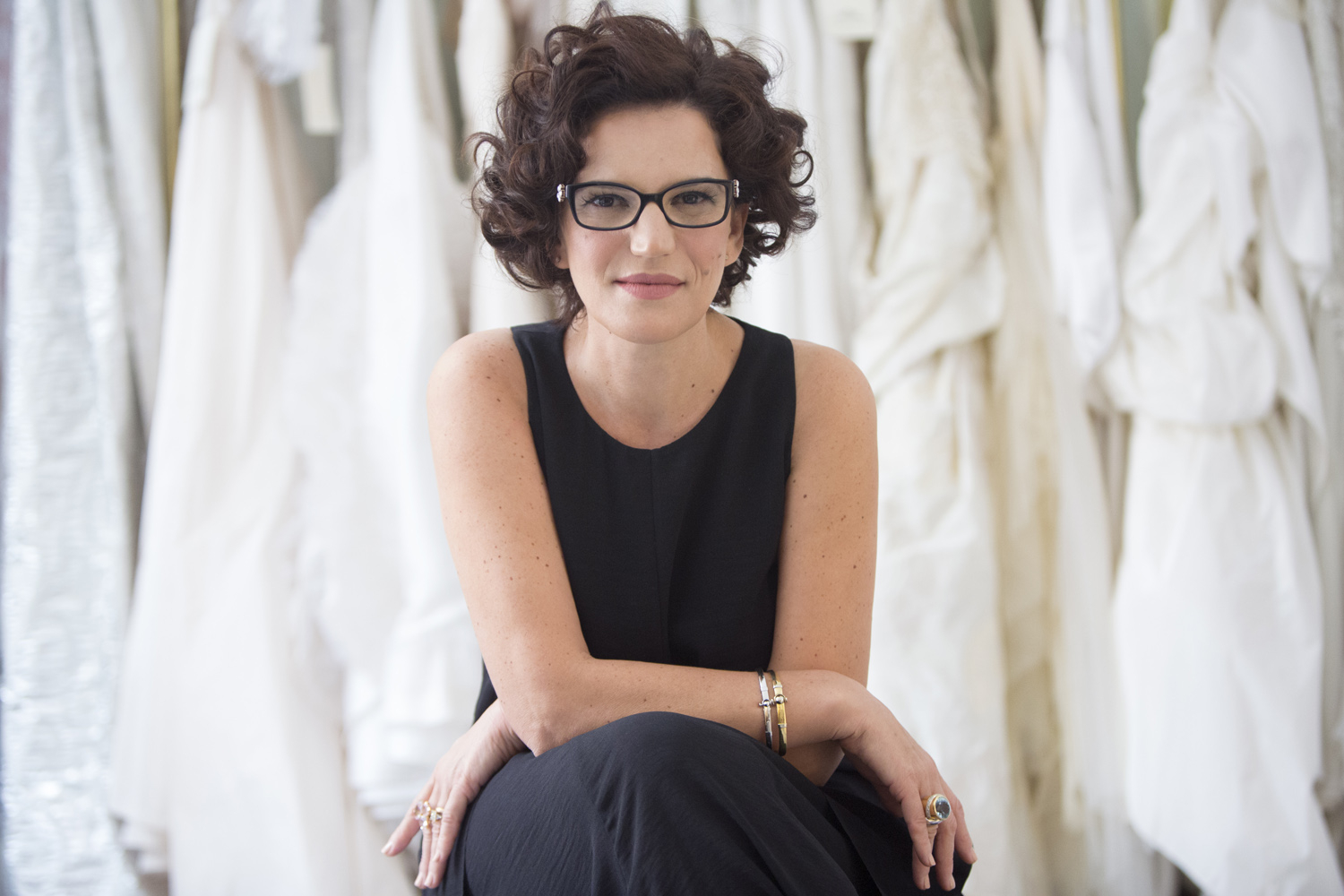 PASSION, ELEGANCE.
One of the most important moments in the life of Vittoria Bonini was finding her Atelier.
A short walk from the center of Bologna, a city of both tradition and innovation, Vittoria has built her creative world.
As you enter you can breathe art. Large windows flood the space with light. Books of Haute Couture, statues of classic inspiration, soft armchairs surrounding the catwalk in front of the large mirror, elegant, white mannequins, precious chandeliers and a glass table, built on the support of a sewing machine, form the framework for the gowns which make the atmosphere truly magical. Precious fabrics cannot help but stimulate our touch: the instinct is to caress them, put hands on the fabric, rough entirely handmade embroideries, and soft chiffons. The light makes you feel warm and safe, together with Vittoria's smile, who welcomes her guests as if they were queens, unique and precious. She gives them advice, following step by step in a delicate and wonderful moment, which deserves sensitivity, taste, attention to detail, and pure, unconditional love for what she does.
Vittoria's passion for her work dates back to her childhood when a handkerchief left around by her grandmother was transformed into a dress for a doll. One of the greatest joys was the moment when her mom came home with bags full of scraps of cloth, with which she could experiment with volumes and materials.
It was a perfect way for Vittoria to spend her time. And after years it still is.
Vittoria cannot help the feeling of creating something with her hands on someone's body. This is the real Couture: a dress that comes from a sketch, and is created using manual skills and creativity directly on the mannequin, with drapes and tricks that make it a unique and valuable piece of art.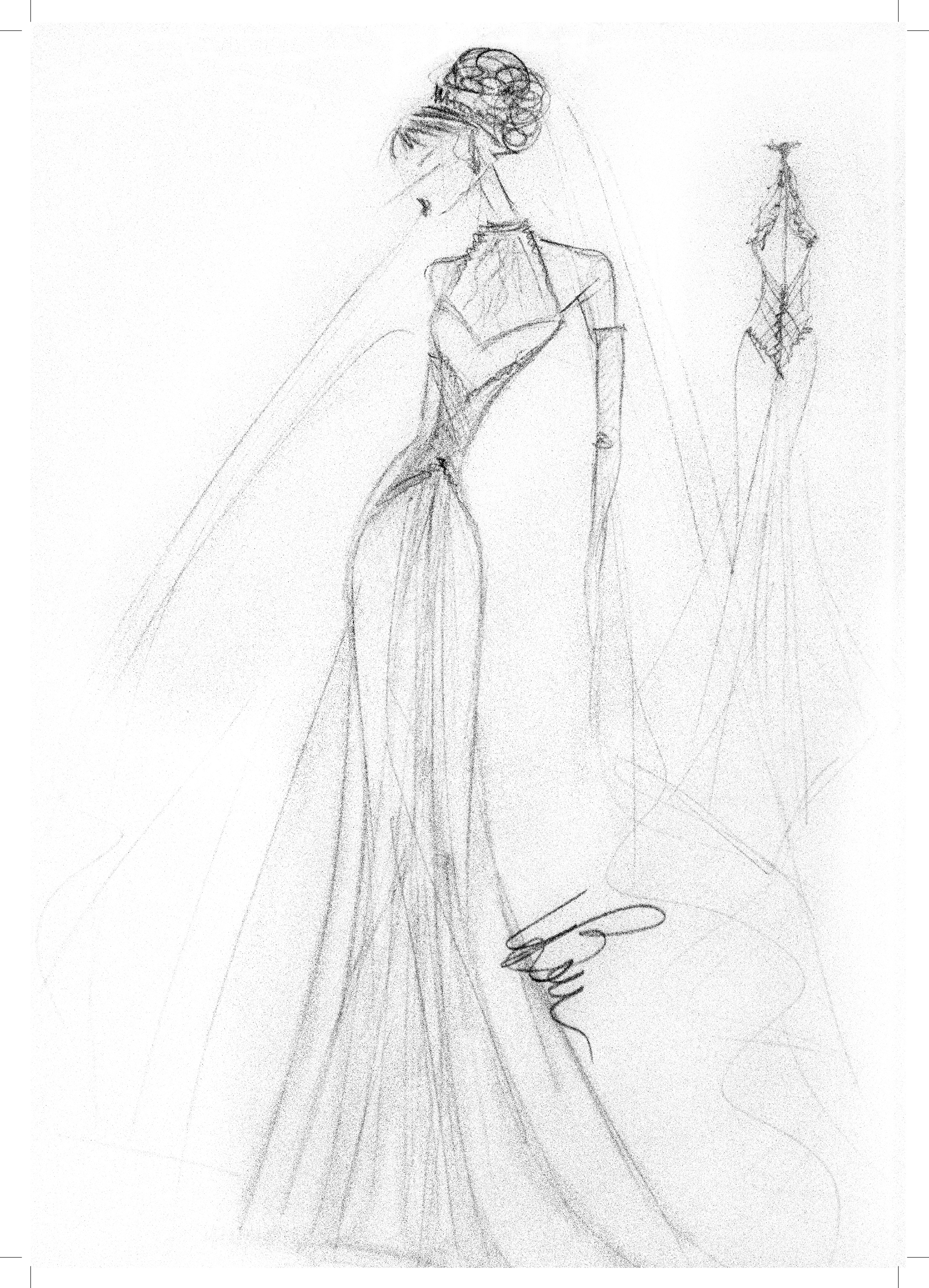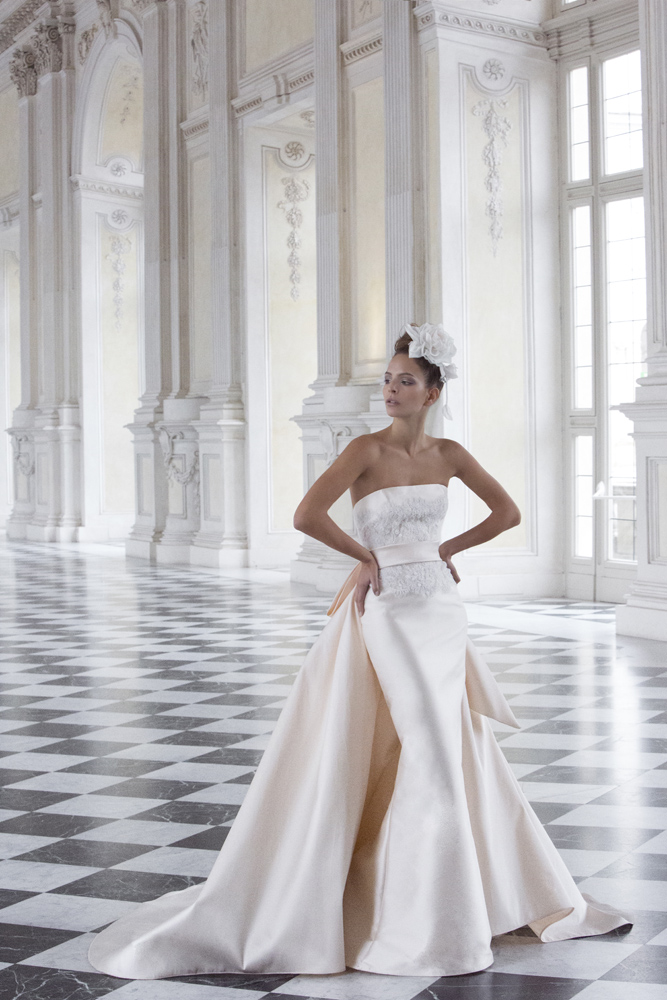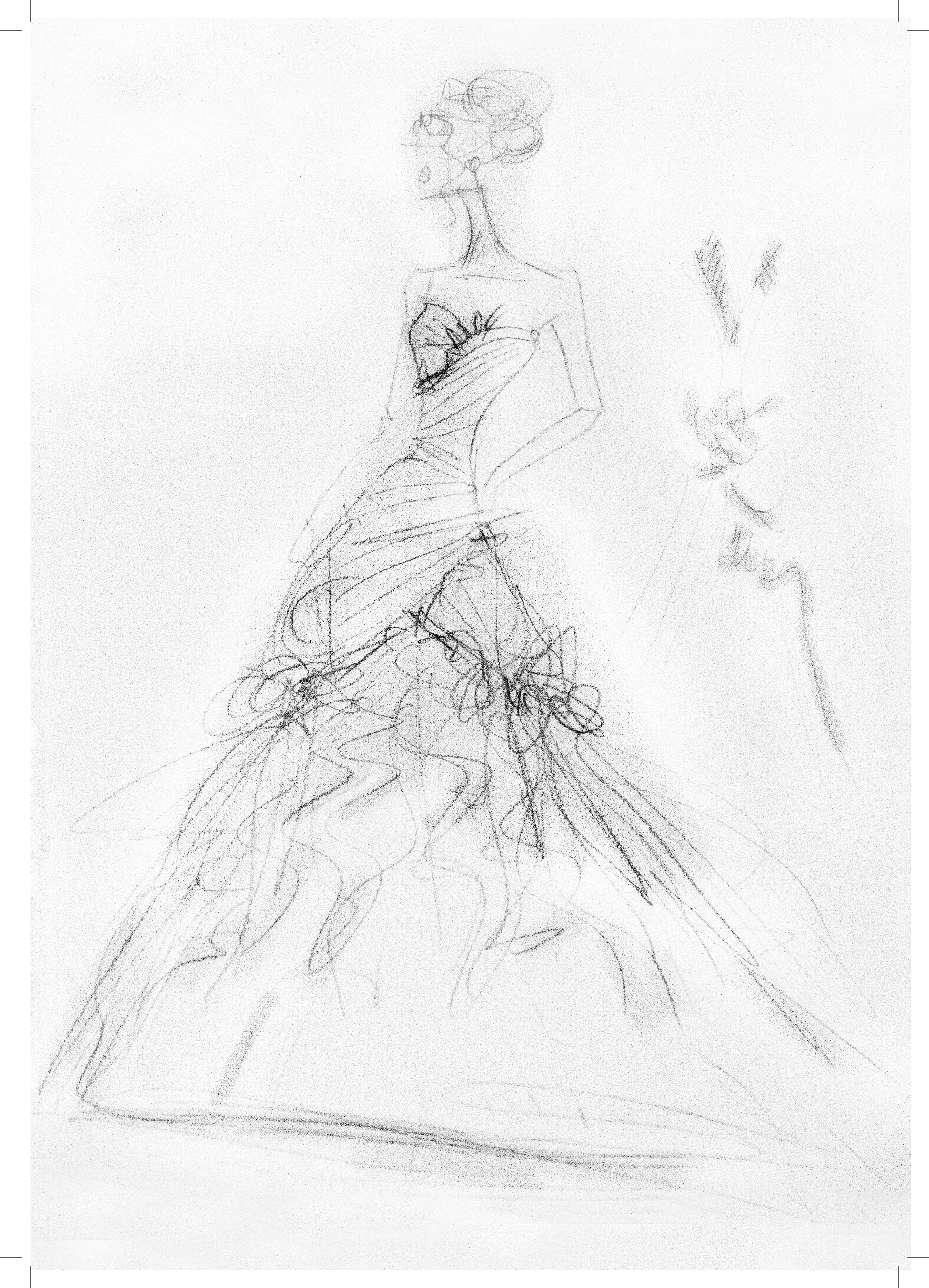 "I have never seen my mother so happy, as when she's chosen your dress," says the twenty year old son of a future bride.
PRECISION.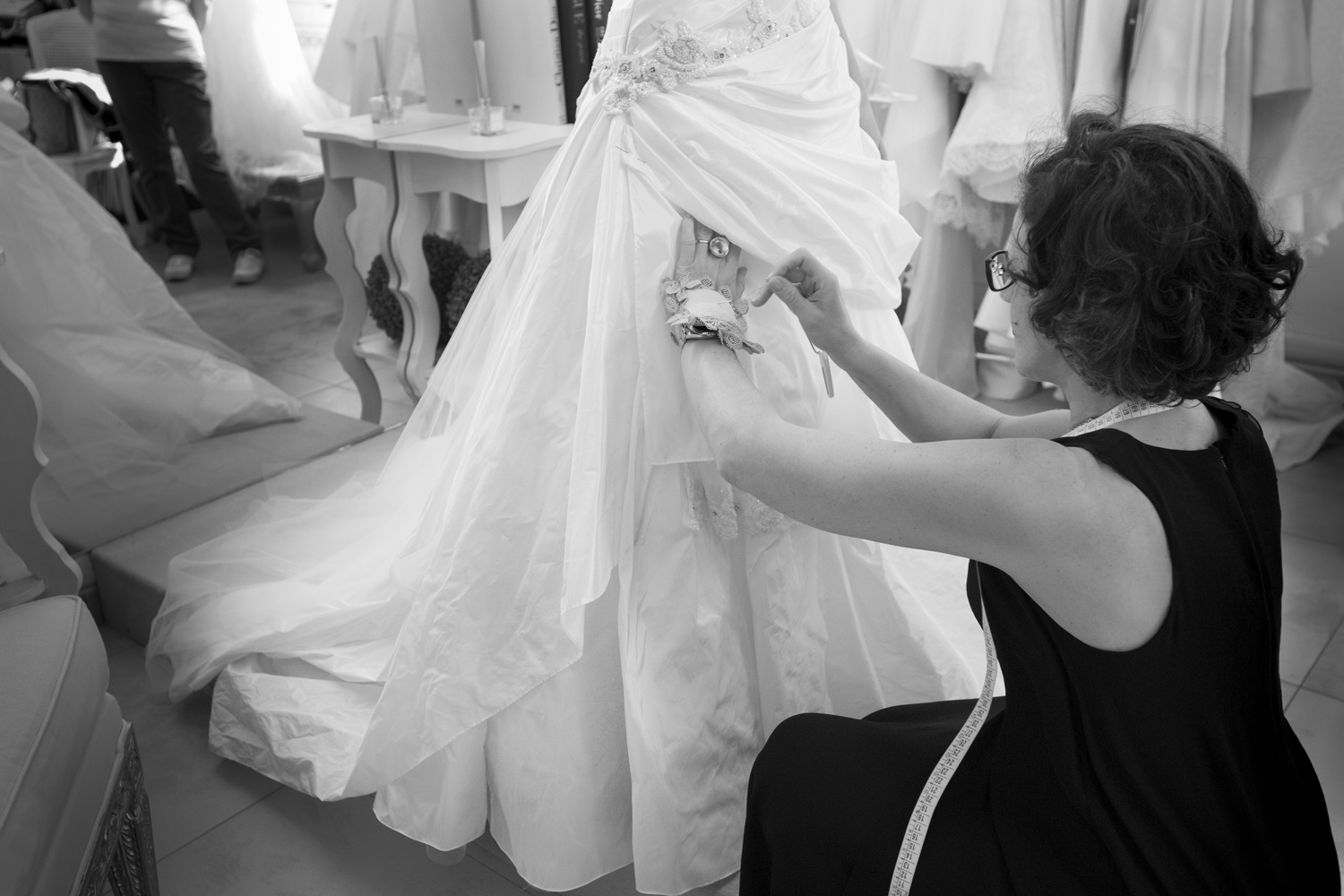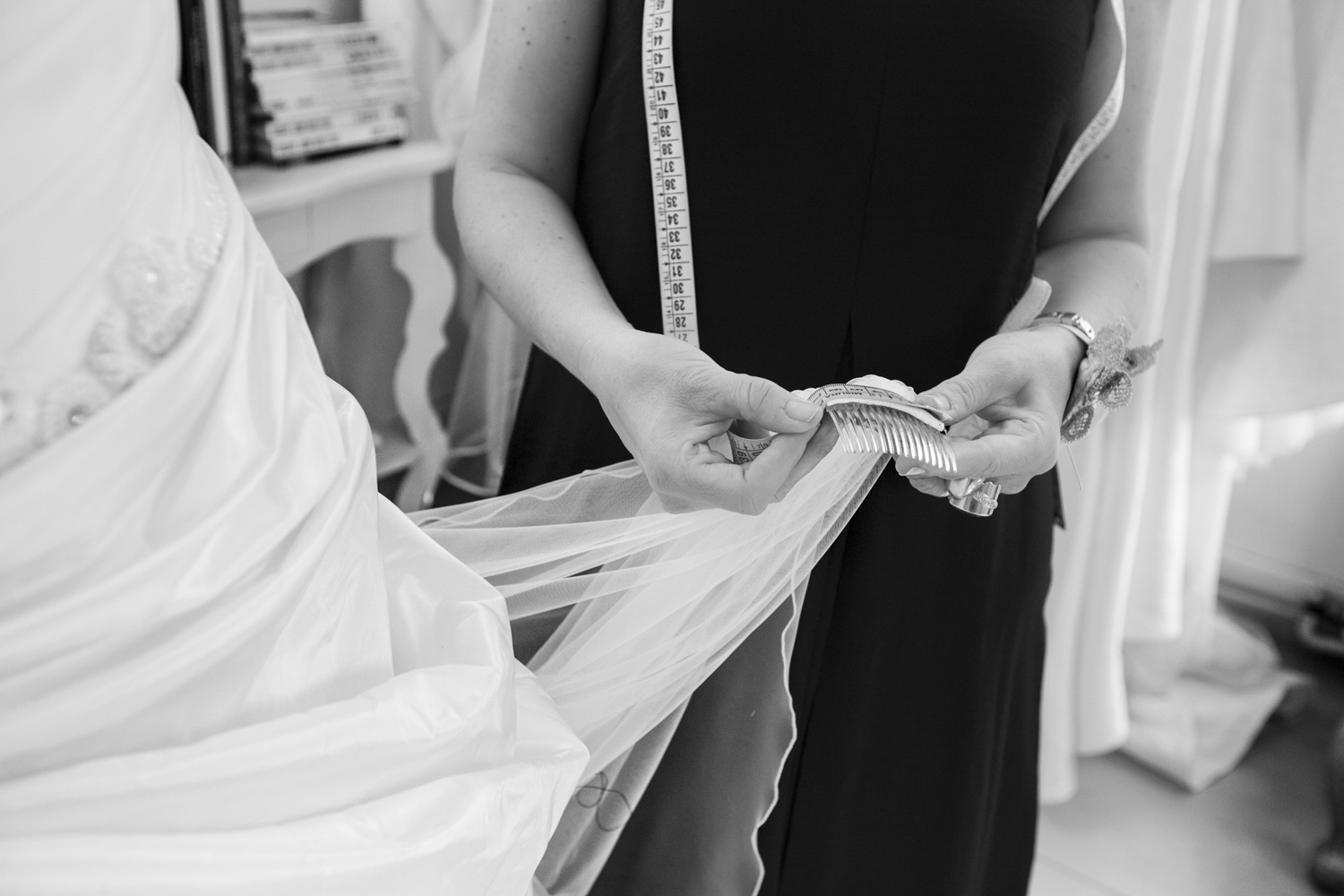 The behind-the-scenes of the Atelier is an orderly, creative chaos.
Among sketches hanging on the white walls, meters of cloth and rolls of soft fabrics, sewing machines whose sound recalls ancient worlds, irons creating small clouds of vapor in the air, the gowns take shape.
CREATIVITY.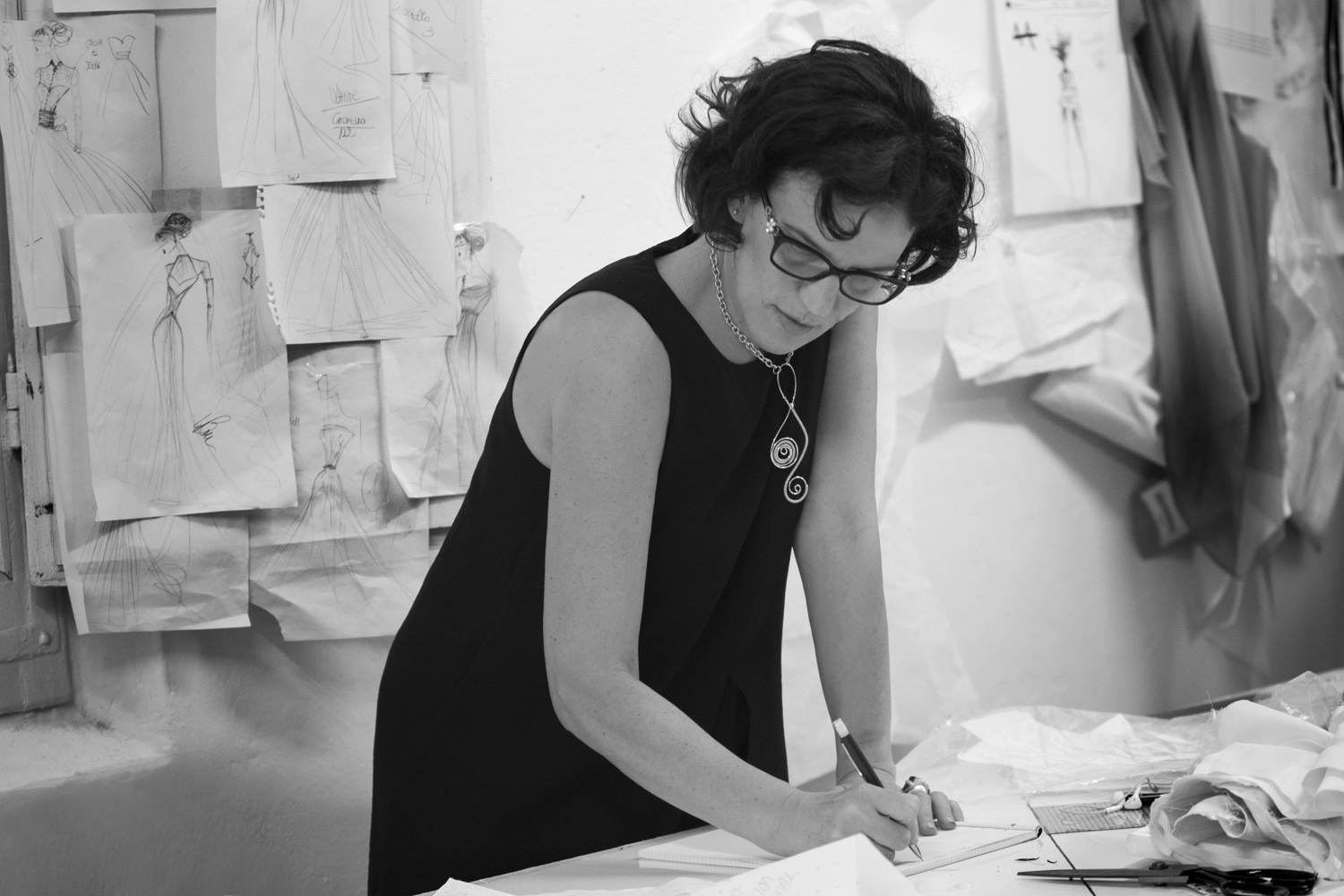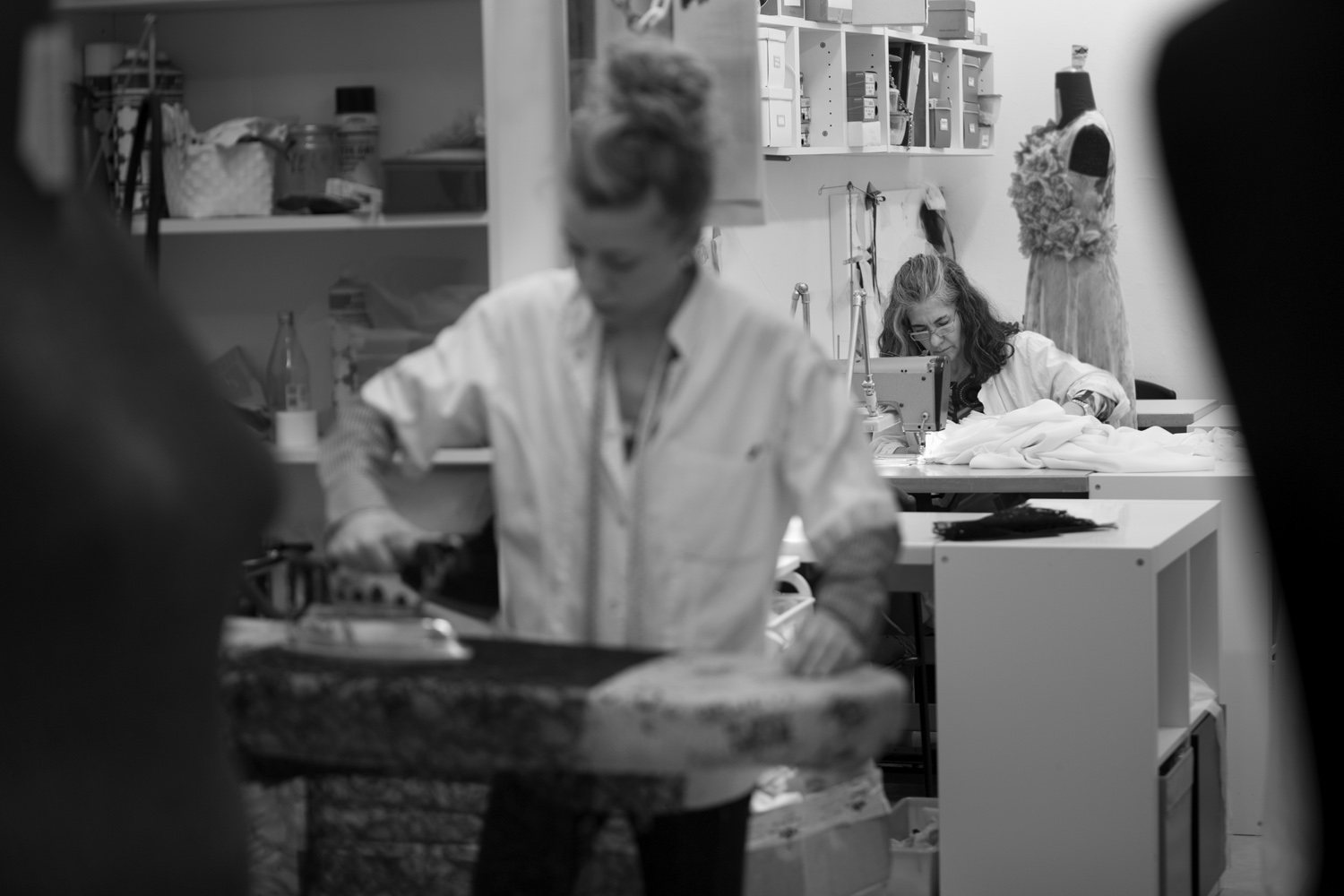 ART.
But it is only when they are worn, the dresses come to life, and become beautiful. Vittoria's thrill during these moments is the same after so many years, and this is exactly what  gives meaning and surrounds her with beauty.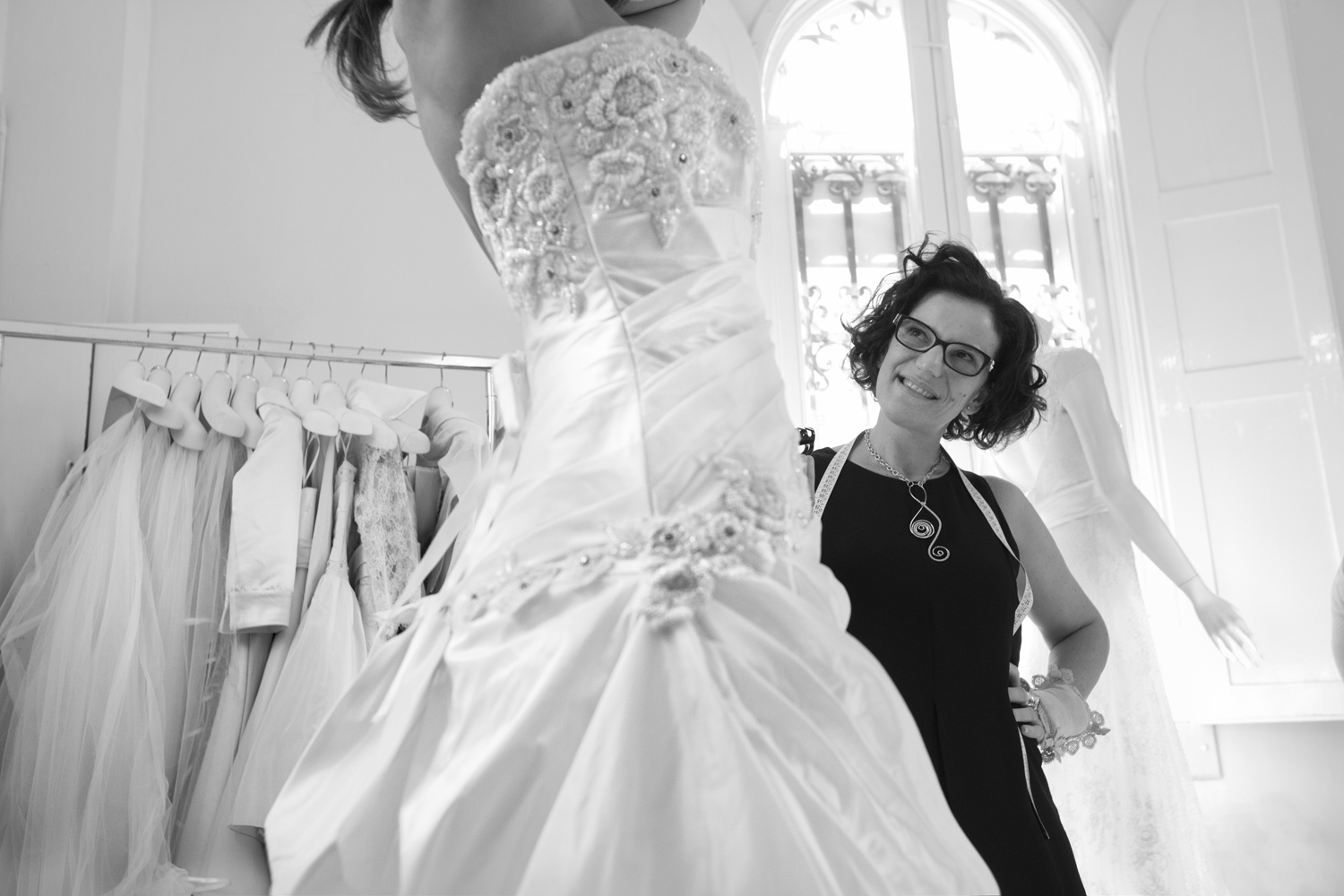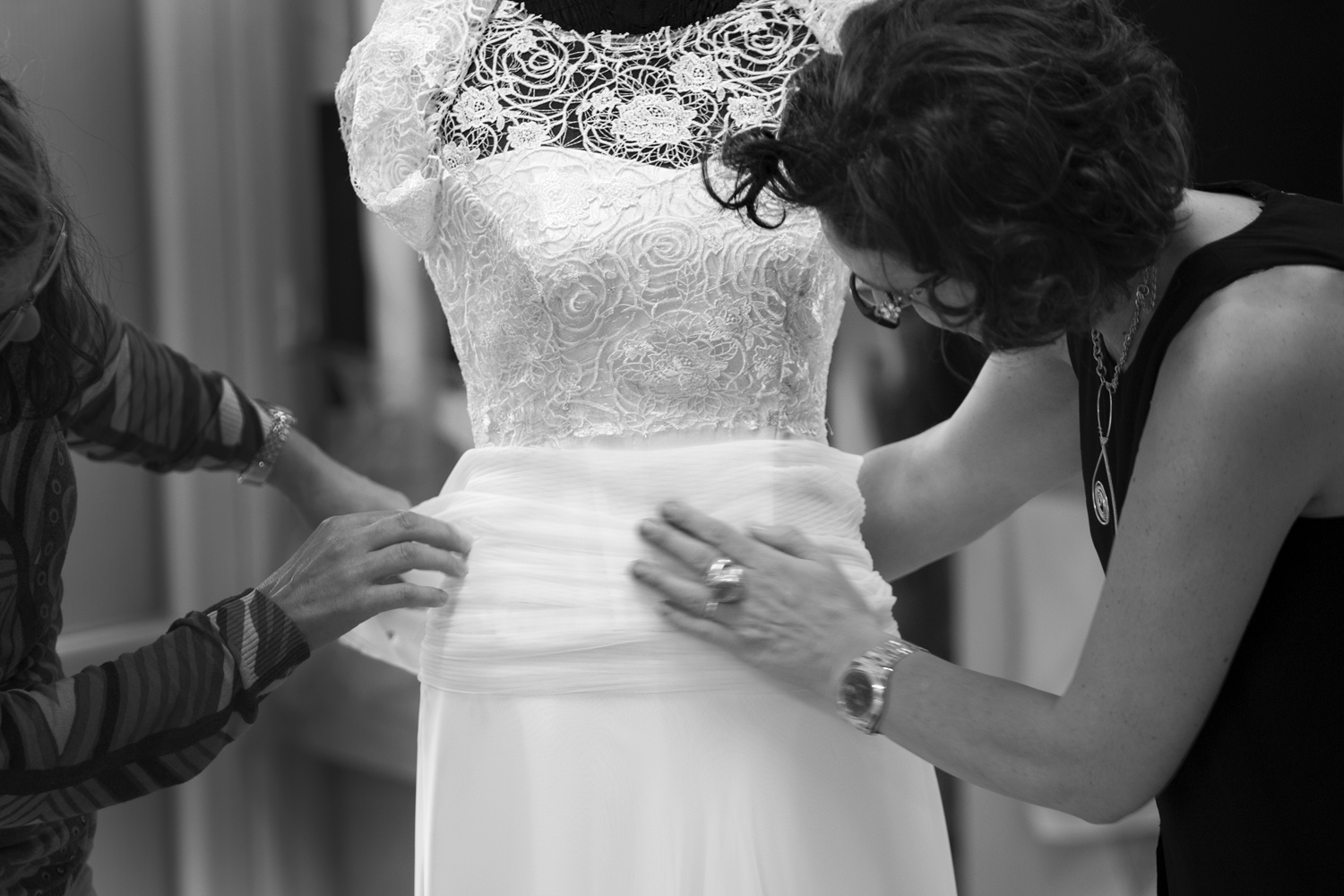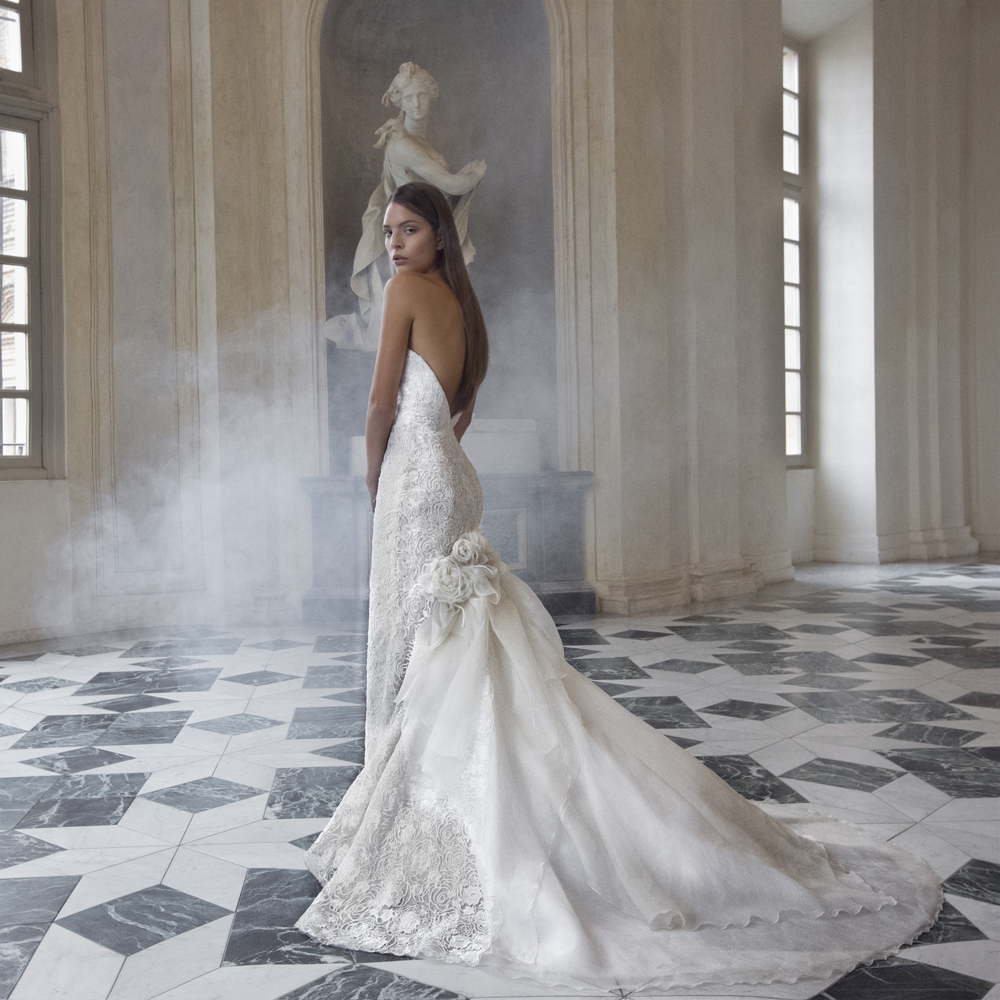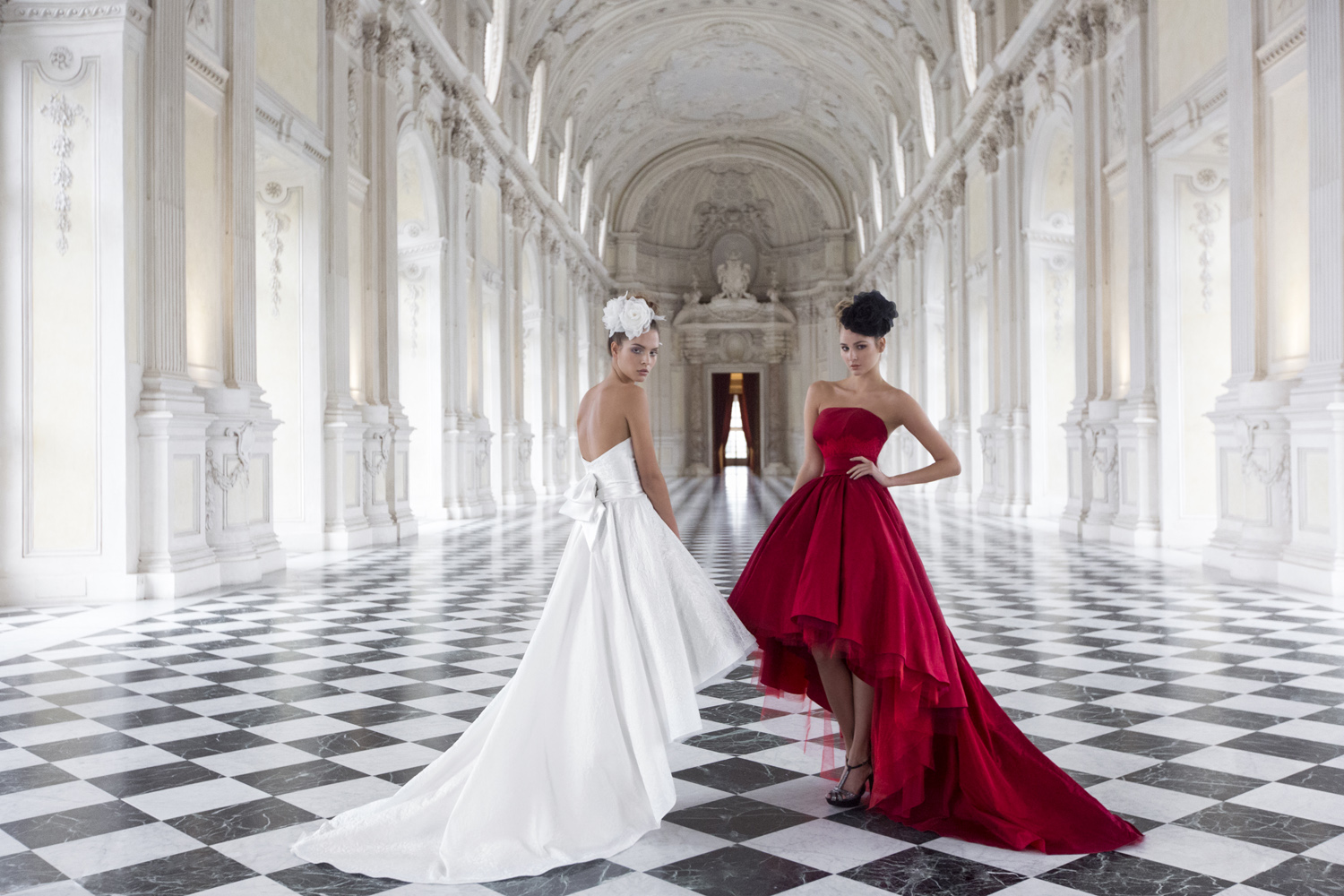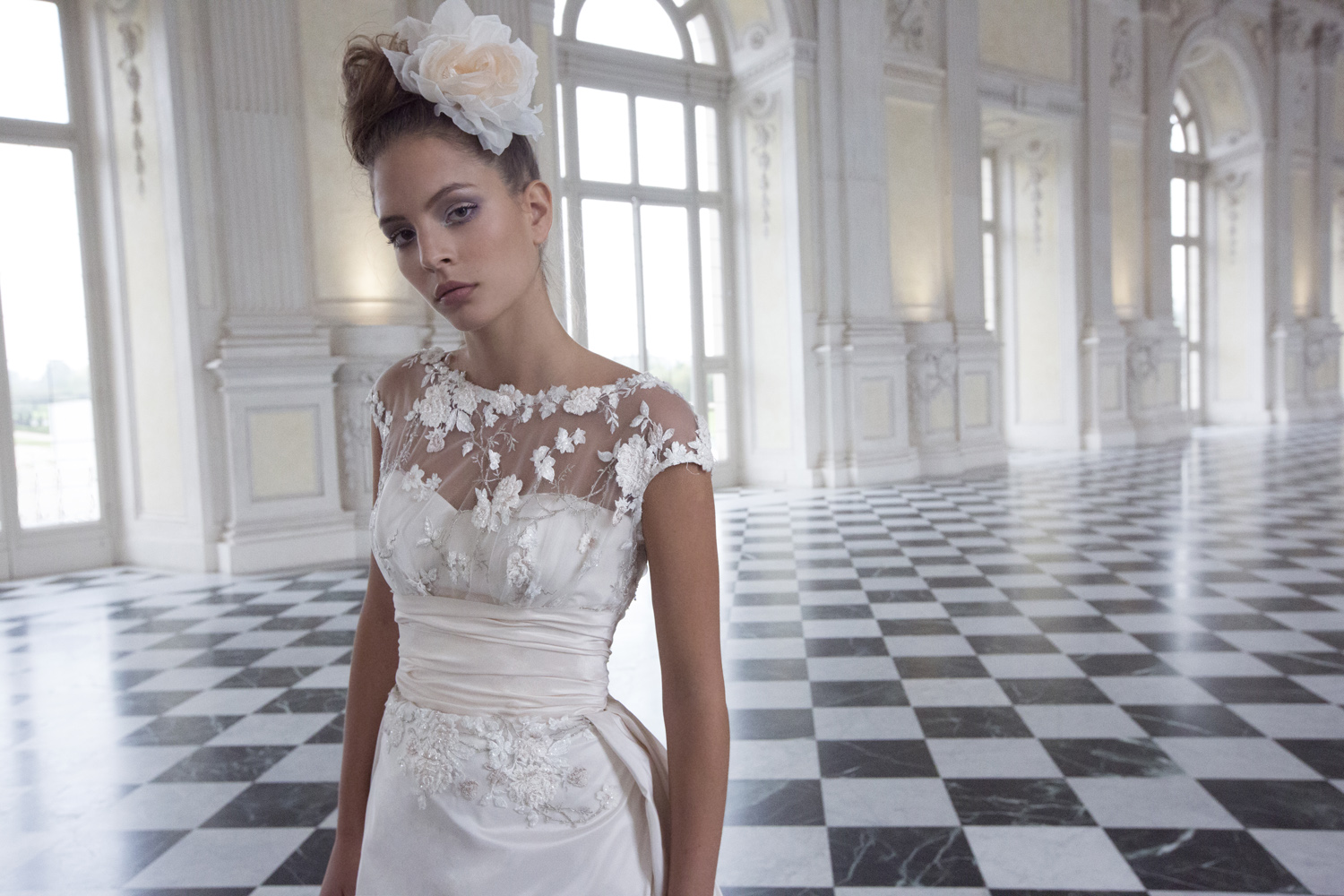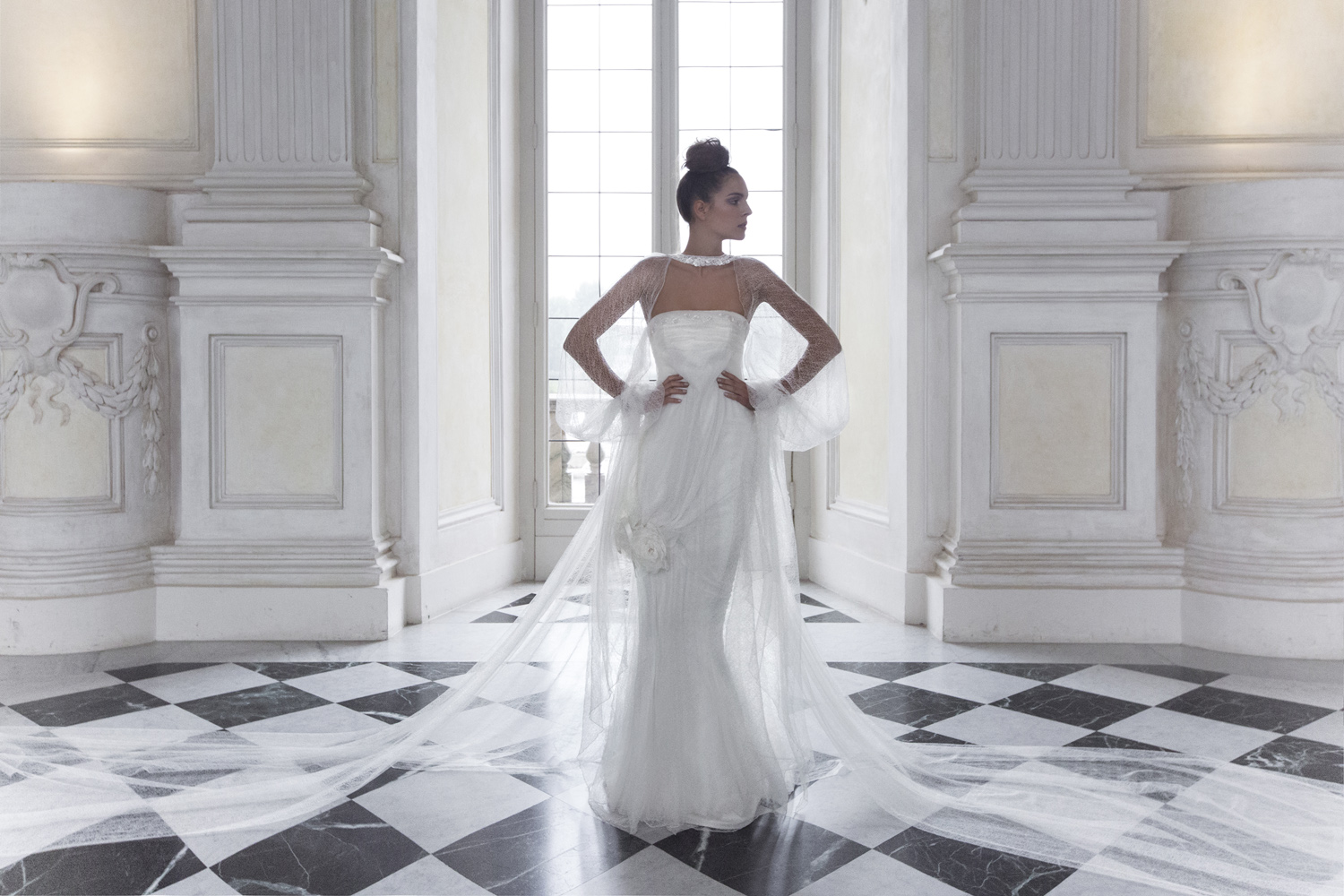 INSPIRATION – DREAM.
Vittoria is inspired by classical music and cinema of the '50s.
The old films made her dream, when she was a little girl, sitting in front of the screen, admiring beautiful women in wonderful dresses with elegant necklines and princely volumes.
A wish to realize them is what gave her joy beyond the desire to try them on, in order to make any woman feel a queen of her own world.
"It's something that is a part of me, my passion is my life, I could not separate them."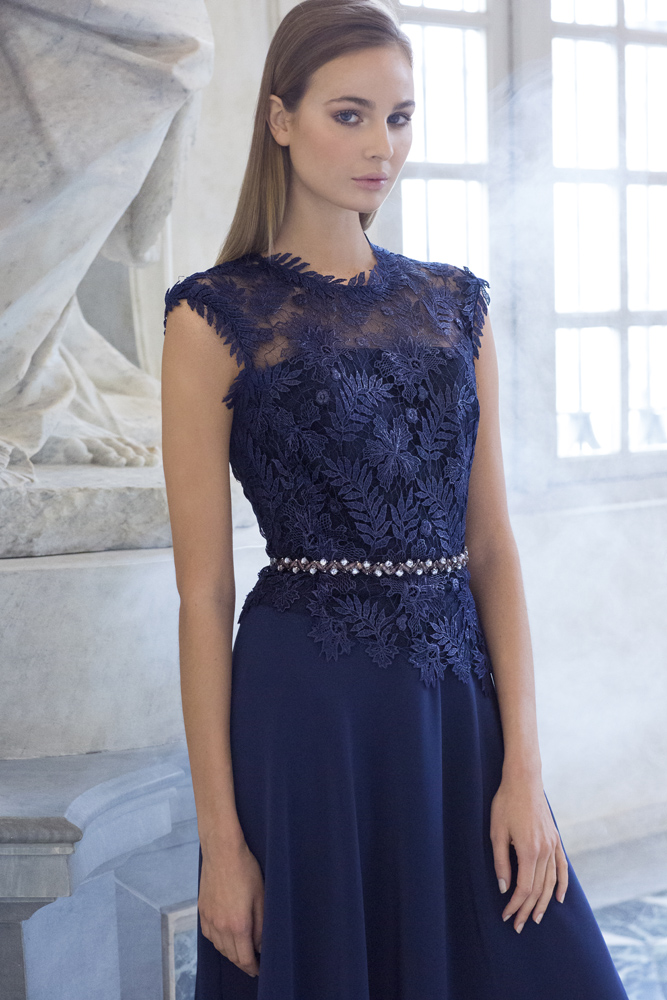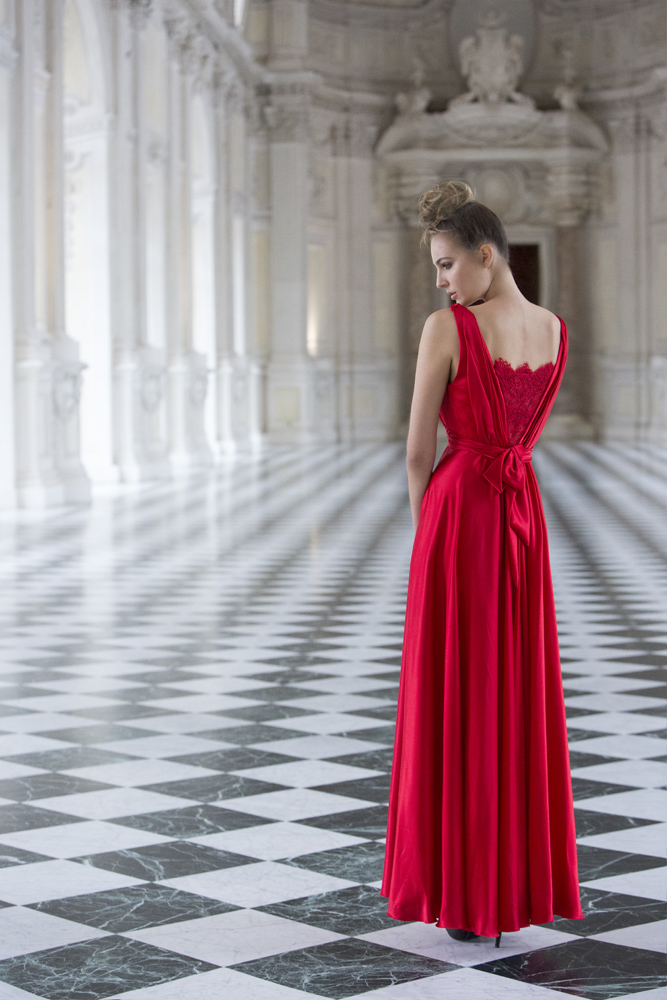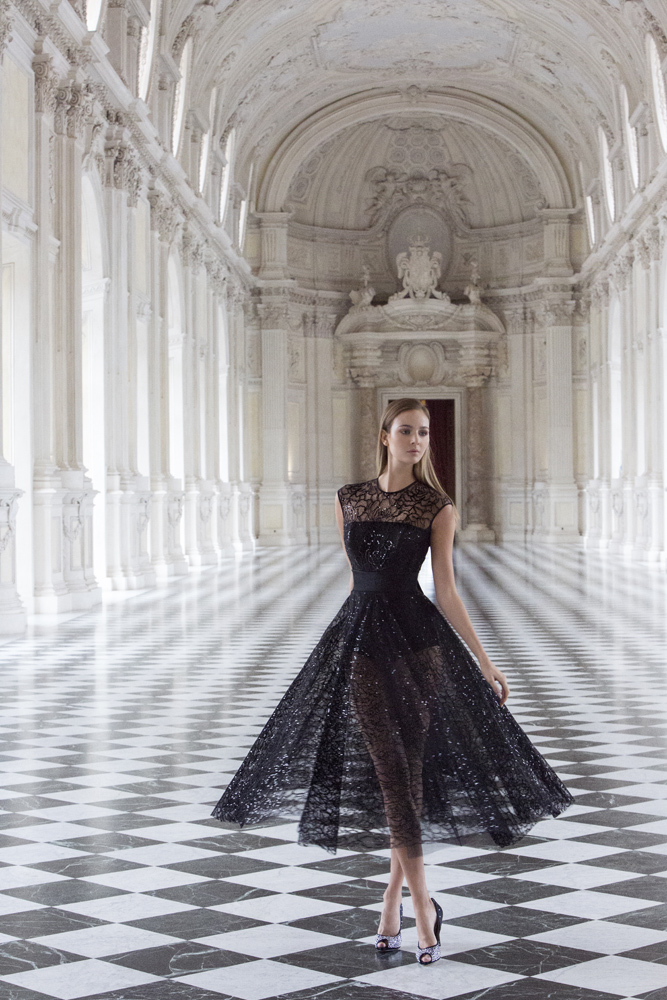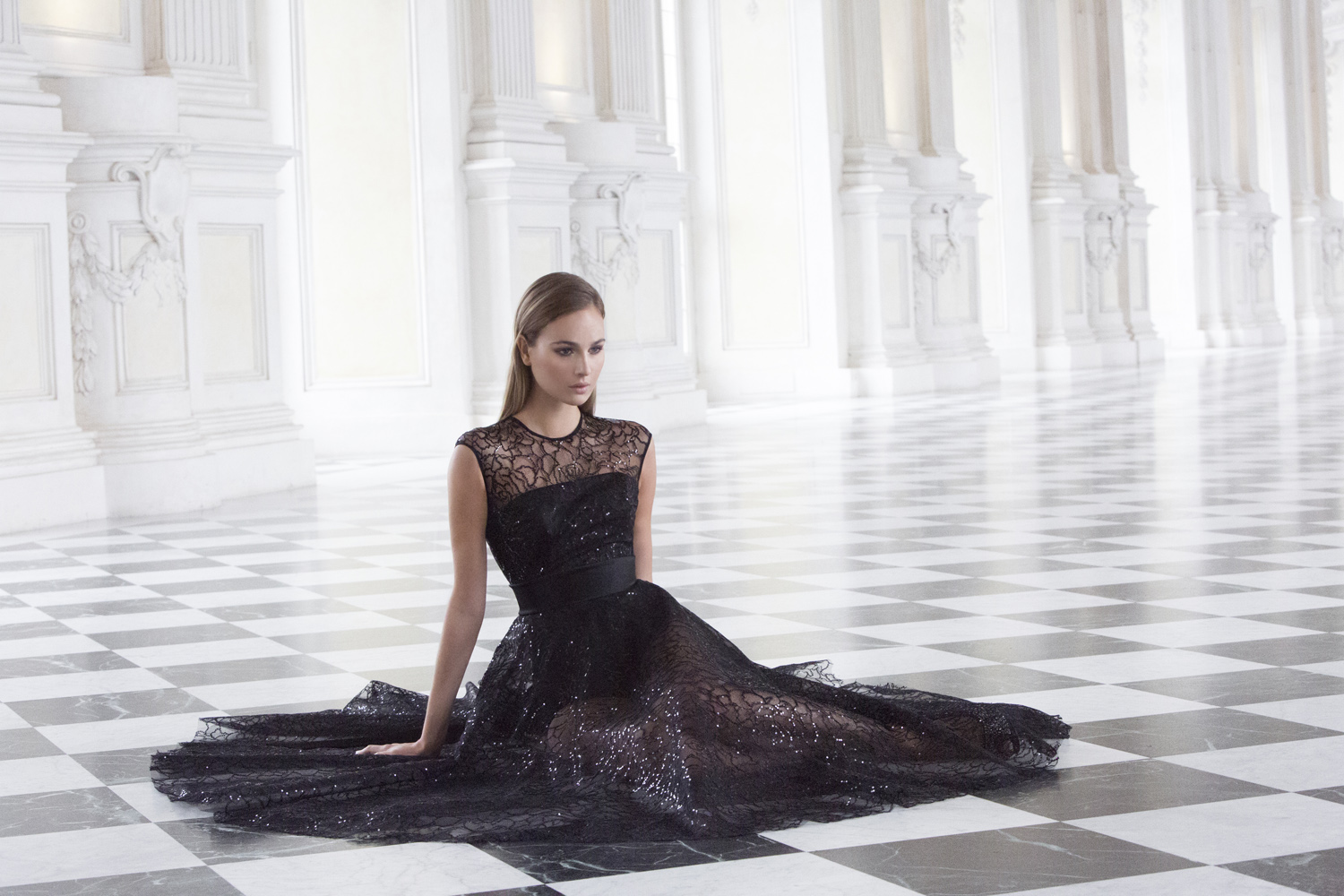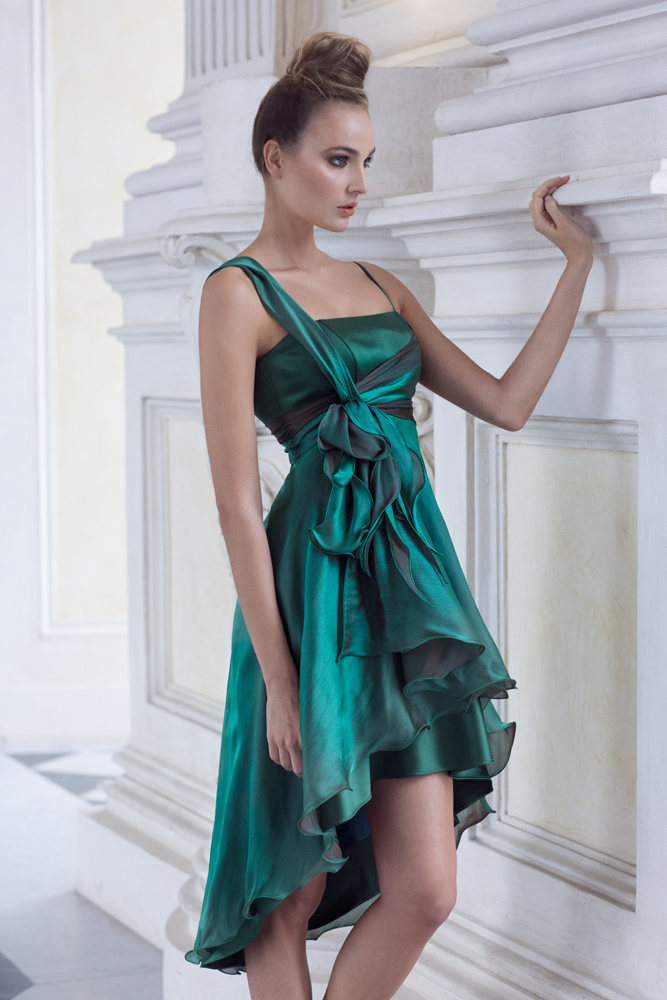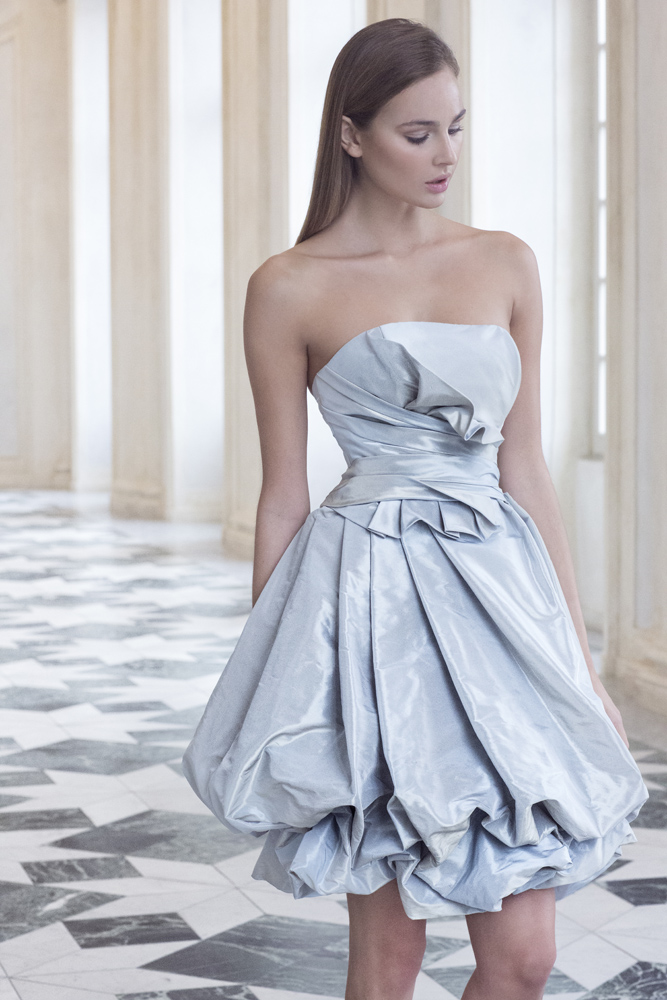 SOPHISTICATION. CRAFTSMANSHIP.
The growth is seeking diversity, finding it even in details in order to make ever changing clothing.
Some models evolve over time, influenced by the music, the images, the experiences.
"I used to draw much more in the past.  Now I start with an idea, and the dress is born on a mannequin. It cannot be otherwise. I do not feel fatigue: it is beautiful and satisfying."
"Making wedding dresses is the best way to make Couture".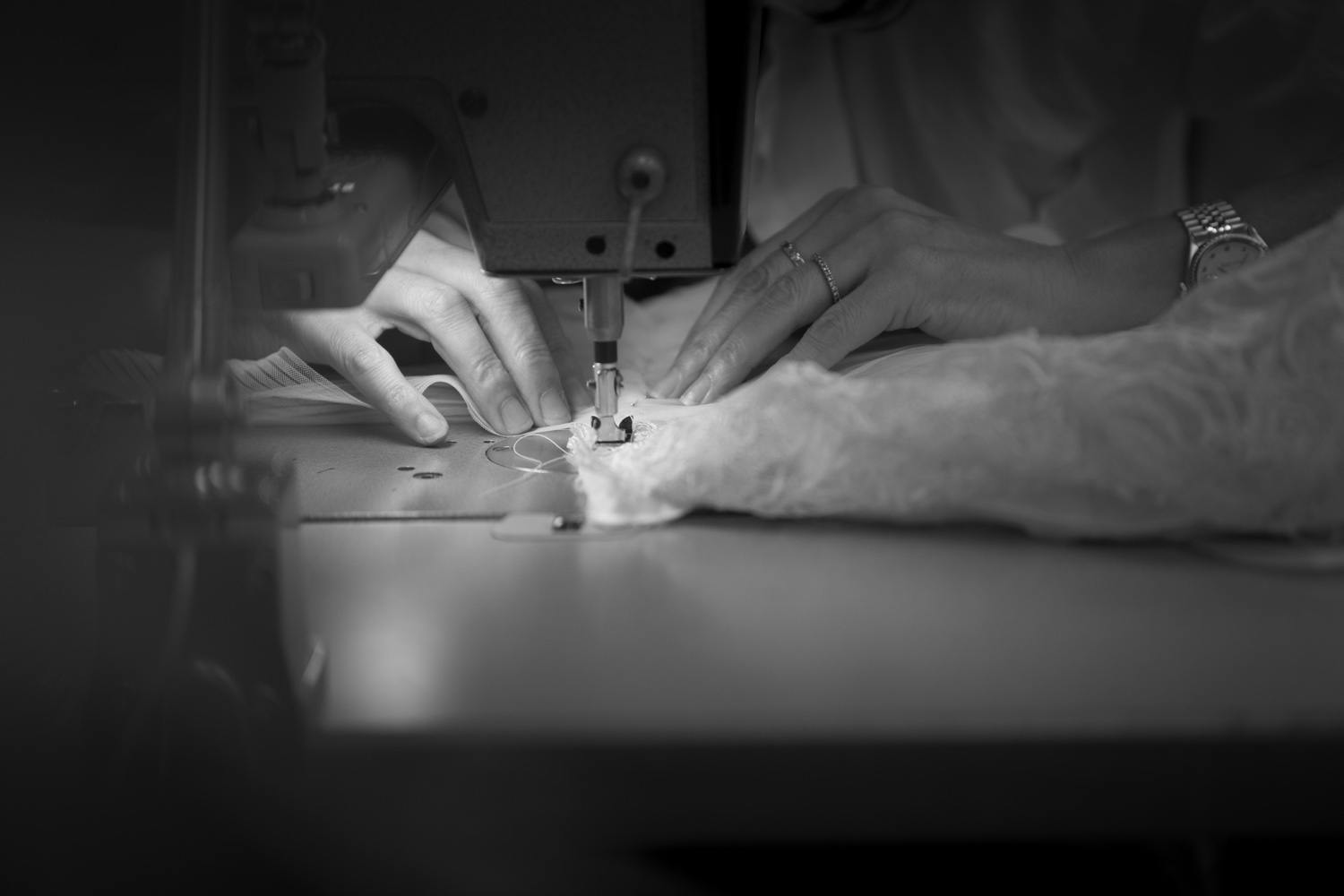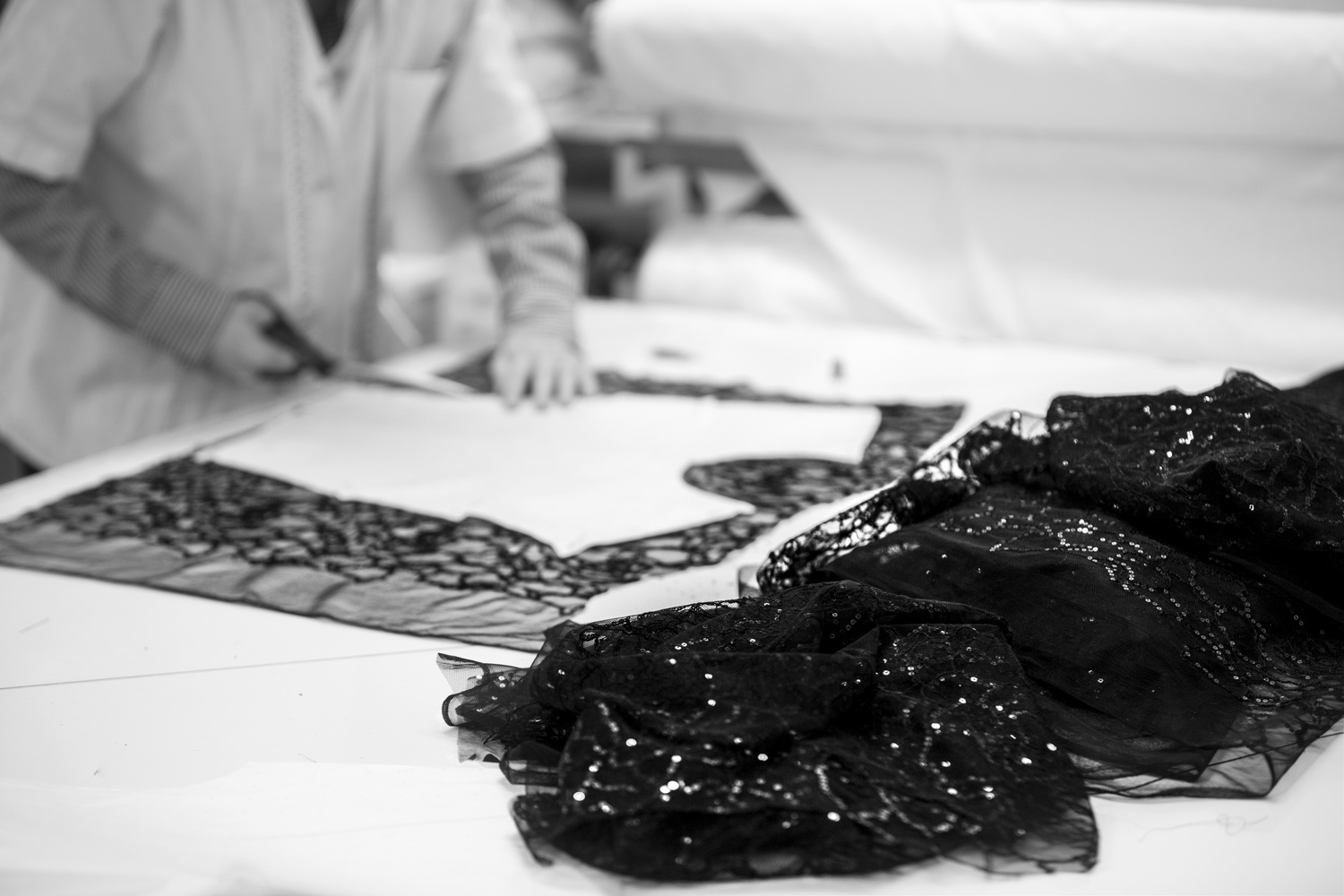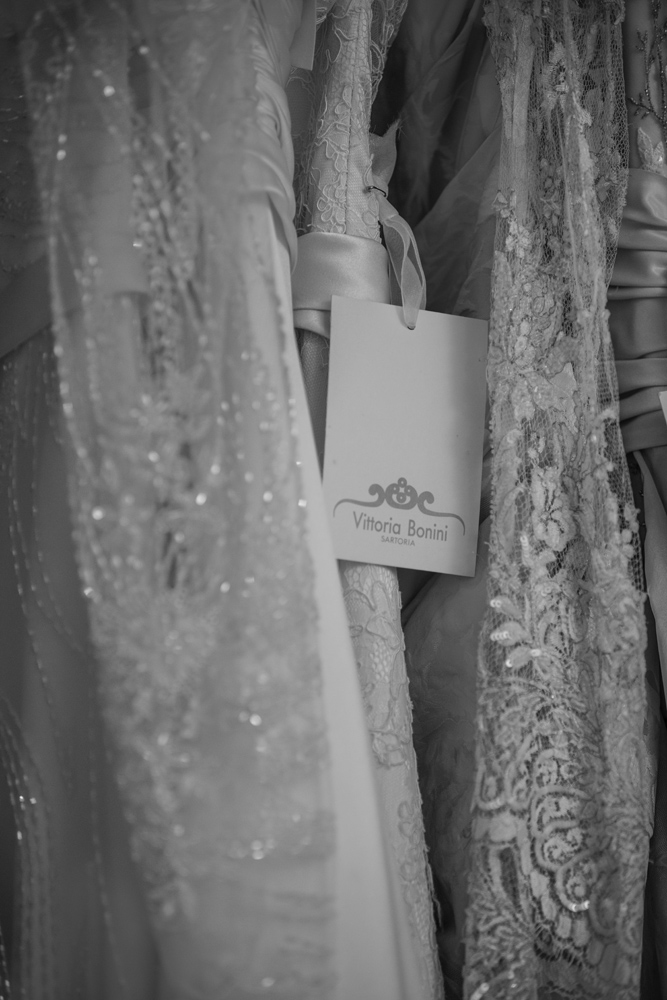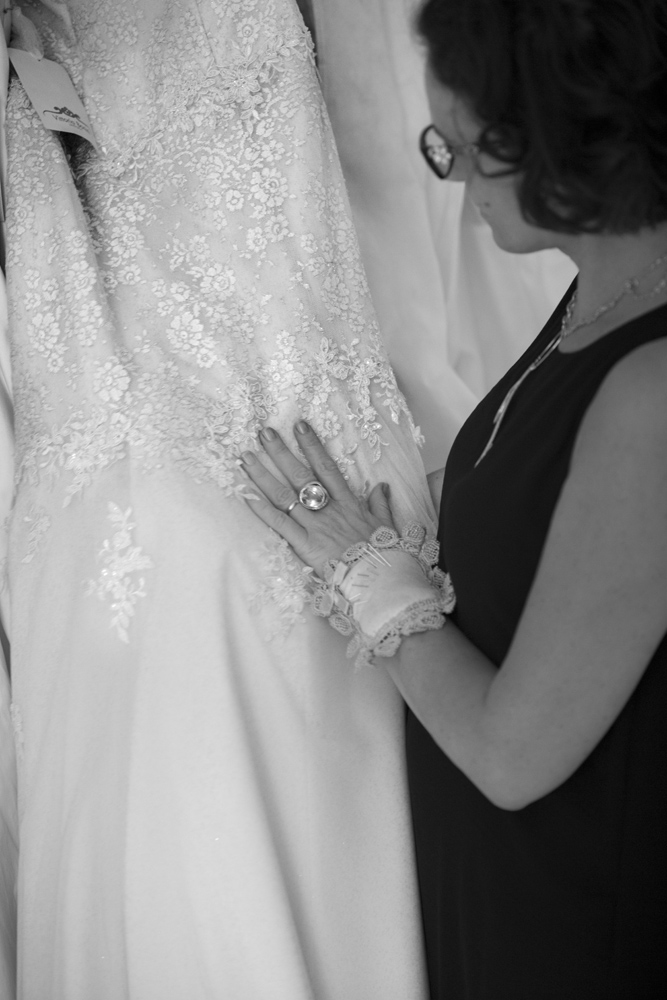 Every detail contributes to give identity.
Vittoria Bonini's gowns and dresses are designed and made in Italy.
Vittoria's inspiration comes from various forms of Italian art, This is why she chose to present her collections in historical contexts and valuable places of our culture.
The shots of her latest collection were hosted at the evocative Palace of Venaria Reale in Turin, one of the Savoy Residences which is part of the UNESCO, included in the list of the World Heritage since 1997.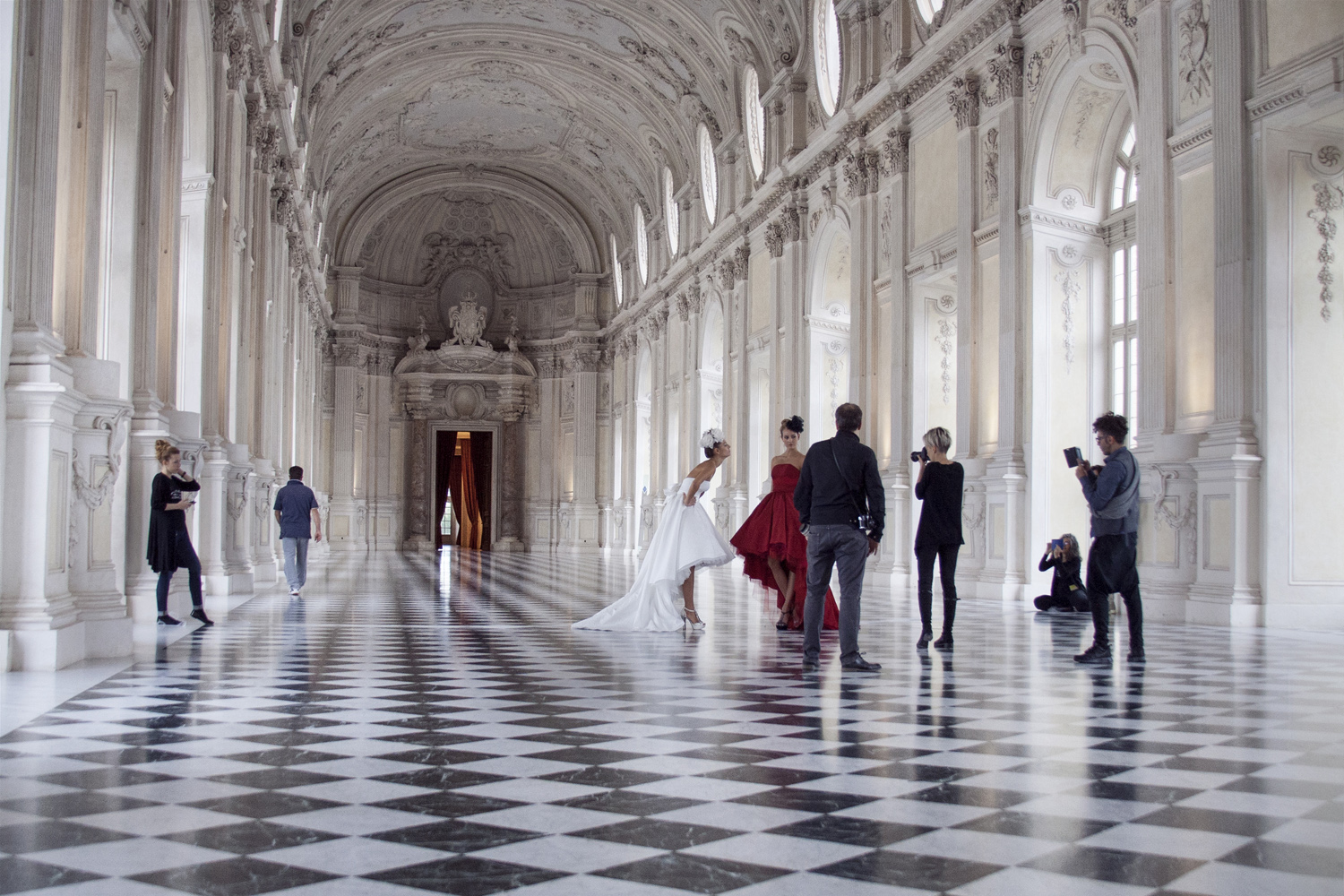 Thanks to:
Roberta e Cecilia, dressmakers.
Shelly ed Eleonora, faces of these photographs.
Rossano, make up artist and hair stalyst.
Gustavo e Luca Vittorio, technical and creative support.
The Turin rainy day, who gave us this fairy-tale, dreamlike and surreal light.
All those who, far and near, have made this dream possible.
Big thanks to La Venaria Reale di Torino – Consorzio di Valorizzazione Culturale
Photo and words by Manuela Masciadri
www.manuelamasciadri.it