Lorenzo Fonda, artistically grown in Bologna, is living his dream with tenacity and passion in Venice Beach, one of the most beautiful shores in the world.
He opened to us the doors of his house, a mix of sensations and ideas that welcome us in an artistic and creative world of rare intensity.
In picking the perfect location for my shooting I thought that the best place where to portray an artist is where he lives and creates.
About an hour before our appointment, Lorenzo asks me to postpone: "excuse me, I'd like to do a bit of tidying up".
As I get there, he makes me way up to the first floor of a typically Californian housing complex, whose apartments with thin doors follow one another on a single long, narrow balcony.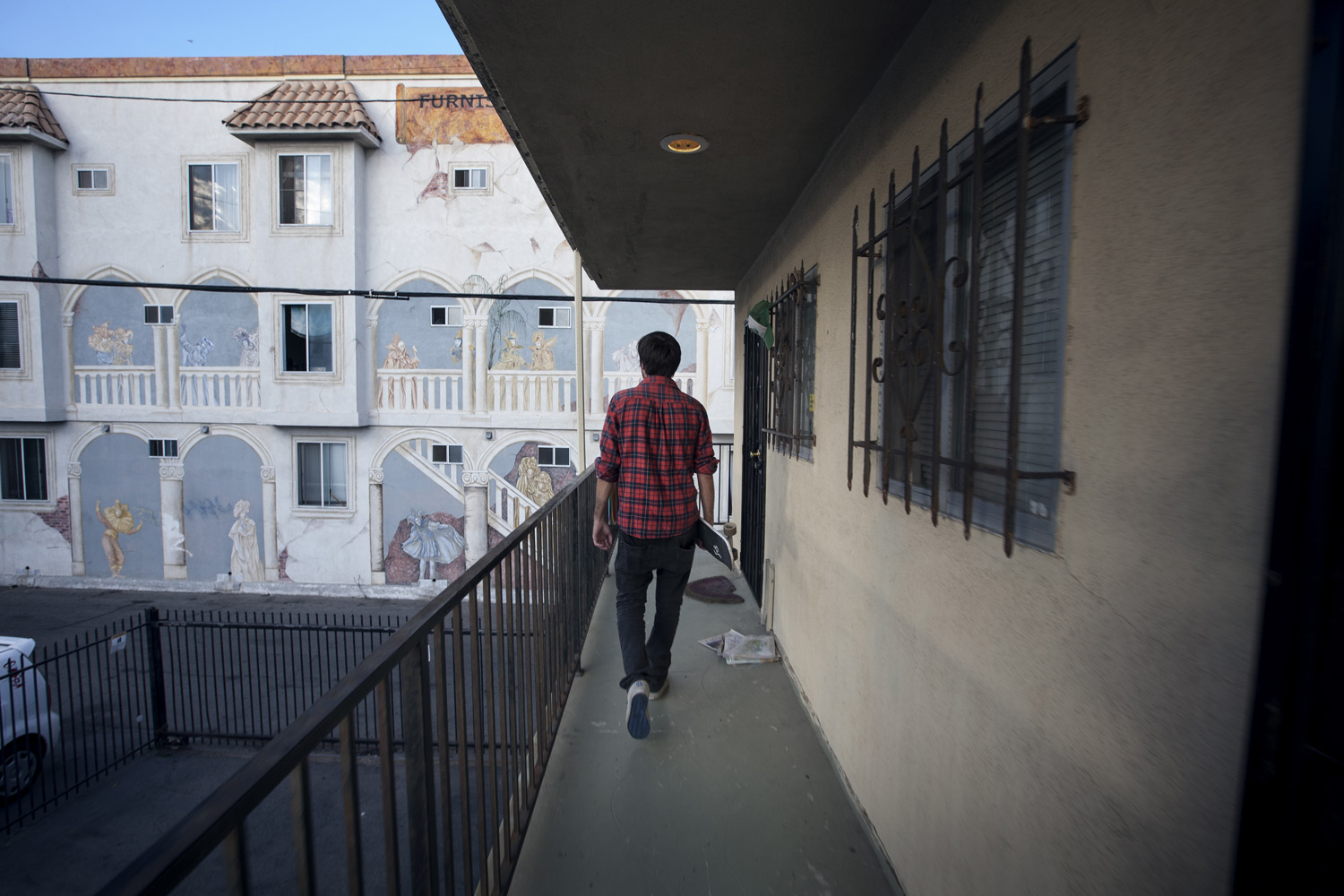 We enter the house.
He looks perfect in his checkered shirt and in his combed hair.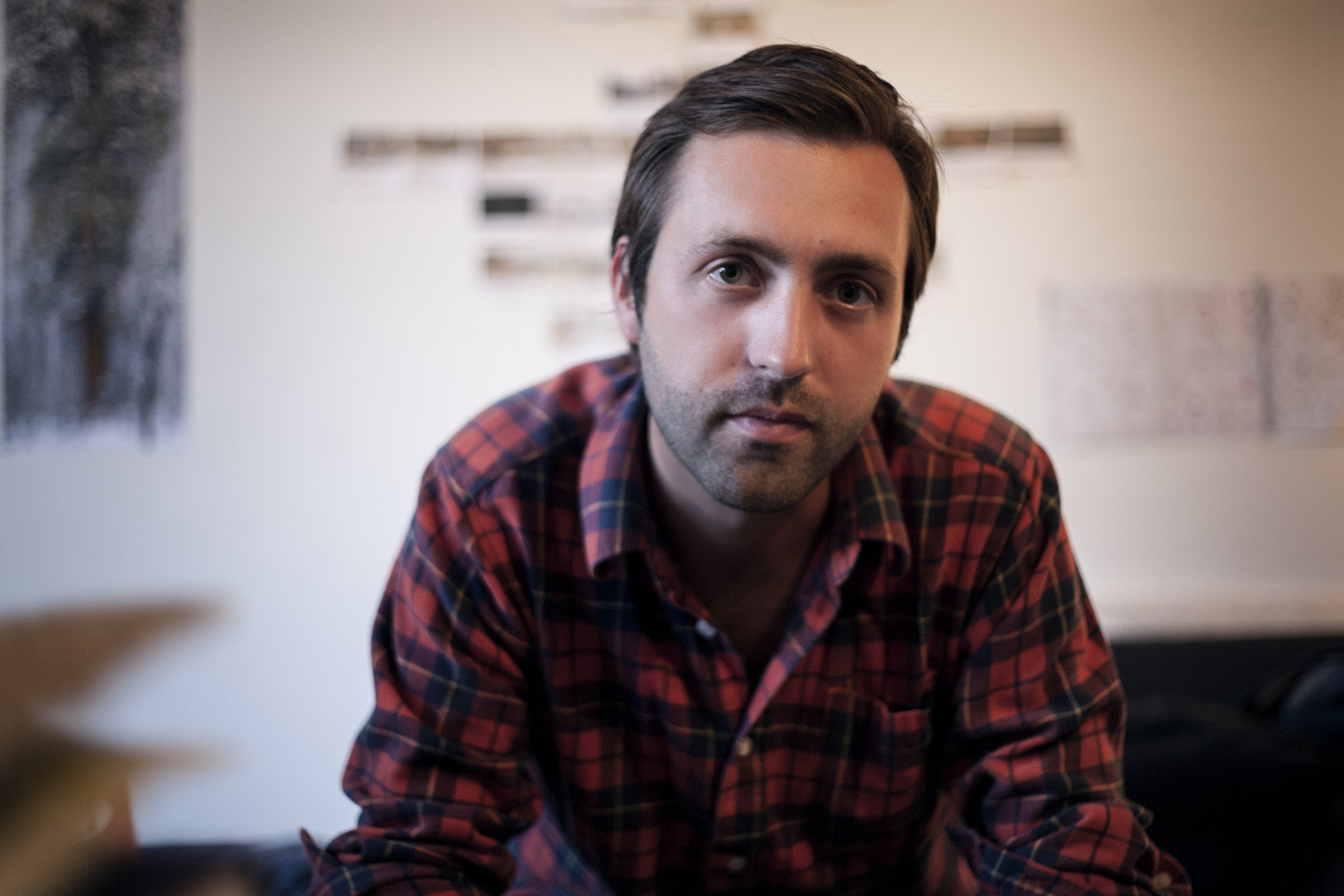 His creative word, instead, is a wonderful chaos of magazines one above the other, dozens of art books, covers of the New Yorker on the wall, maps, drawings and fragments of travel and memories; hanging on the walls and from the ceiling, sheets, ideas, drawings and photos as a brain-storming for his next project.
Huge backpacks are lying on the floor: I can't understand if he's just back from a journey or about to leave.
Three monitors and – more than anything – a window are his workstation.
He looks at me, aware of the impact that all of this may have on an external visitor: "it's a mess" he tells me.
It's perfect.
This is his world, his essence.
Lorenzo Fonda is a director, an illustrator, an artist who likes to use different tools to disclose ideas and sensations.
He is an artist of those who choose to live on the Boardwalk, in Venice Beach, because from the window you can see the ocean.
And because just in front of him there is one of the most beautiful skate parks in the world.
Lorenzo has spent much of his teenage years cutting through hundreds of kilometers between the historical streets of Bologna with his skate.
He explains that being a skateboarder, somehow has profoundly inspired his being an artist.
Lorenzo discovers his passion for drawings and videos as a kid.
His formation takes place in Italy, first in Modena and then in the Fabrica of Treviso, a creative factory that allows him to give shape to his ideas and realize them technically.
His family understands right away his being a bit outside the box, and decides to support him in his path.
After years of attempts, personal and artistic growth, and a great tenacity, Lorenzo decides to try his luck and to fly to New York to show his work to his favorite studios.
The journey has apparently no concrete outcome, but Lorenzo returns to Italy with a great desire to grow, refine his style and mature as an artist.
After one year he receives two phone calls – within a few days of each other – from two  agencies in New York, the same where, time before, he had had the interview: "We have been monitoring your work. To us, you are now ready" .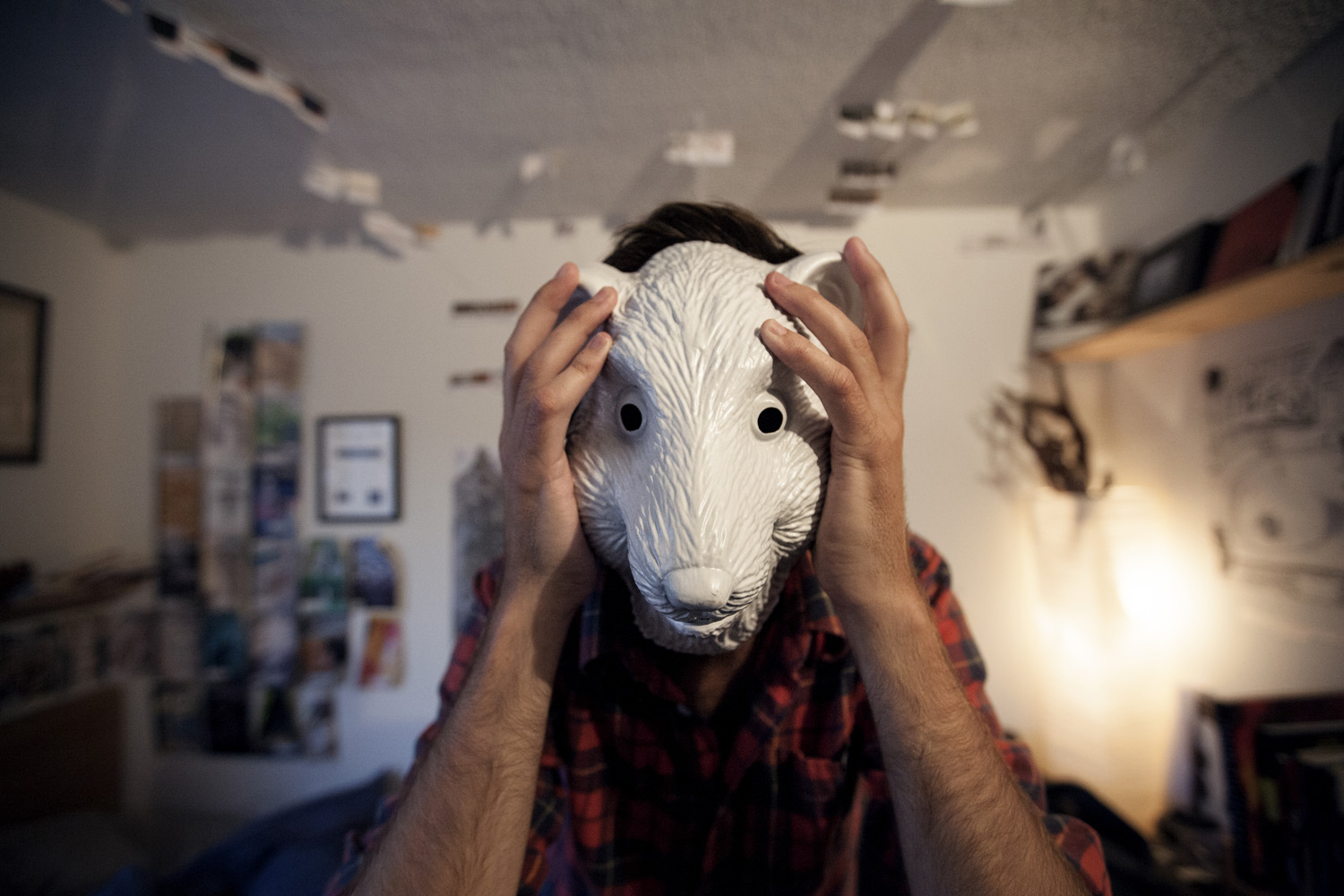 Lorenzo spent a year with the well-known street artist Blu, who also grew up artistically in Bologna, following him while shooting a documentary, "Megunica", through the center and south America (Mexico, Guatemala, Nicaragua, Costa Rica and Argentina), for then embark alone on a cargo ship, the Portland Senator, to cross the Pacific Ocean, on the route Los Angeles – Shanghai.
The trip takes 17 days and Lorenzo decide to tell about it in a short-film.
If some evening you happen to be home alone, pour yourself a glass of wine and watch "10 things I learned about the sea".
Profound.  Frightening. Restful. True.
After almost 5 years spent in Los Angeles, Lorenzo is shortly moving to New York. He switches between his personal research projects and commercial works.
He has collaborated with Nike, MTV, Alfa Romeo, Converse and the National Geographic Channel.
He has directed music videos for bands like Scissor Sisters, Metronomy, Bright Eyes, Jamie Woon, Bernhard Fleischmann, For a Minor Reflection and others.
His videos are ironic, eclectic and always polished, as if they are going to look for something in life that only children can see but only the free minds are able to grasp.
I lose myself in his stories, in his first illustrations, in the drawing that Matt Groening (creator of The Simpsons) gave him after having complimented for his work, in the story of how he found a bullet hole in his studio's wall and how, living in a California without winter, it seems that somehow he has been living a four years holiday. I get lost in trying to get him to take away the large mask he has put on his face when I started taking pictures of him, explaining me that as much he feels at ease behind the lens, as much he doesn't in front of it, and I realize that the sun It is going down, and I definitely want to photograph him even at the skate park on the beach.
We go down the stairs and we are immediately in front of this huge iron structure, powerful but softly curved, among palm trees, sand and one of the usual breathtaking sunsets of Los Angeles.
Lorenzo loves isolated and silent places and, until now, I couldn't understand his choice of living in one of the most popular tourist destinations in the world.
Actually, there's a strange stillness in all this chaos and in the sound of the skate's wheels on the concrete, as much that, if you want, it allows you to observe without being seen.
Lorenzo prefers to enjoy the sunset in silence. And I shoot the best portrait of him I can make.